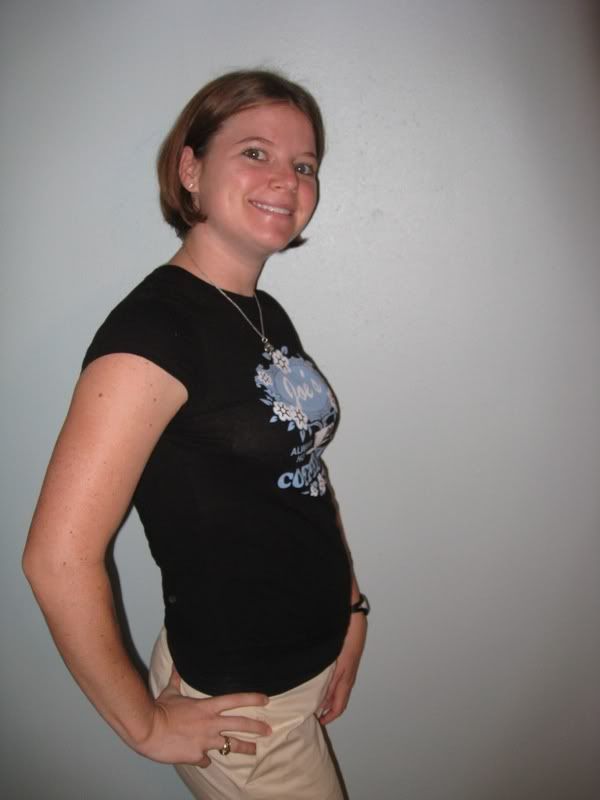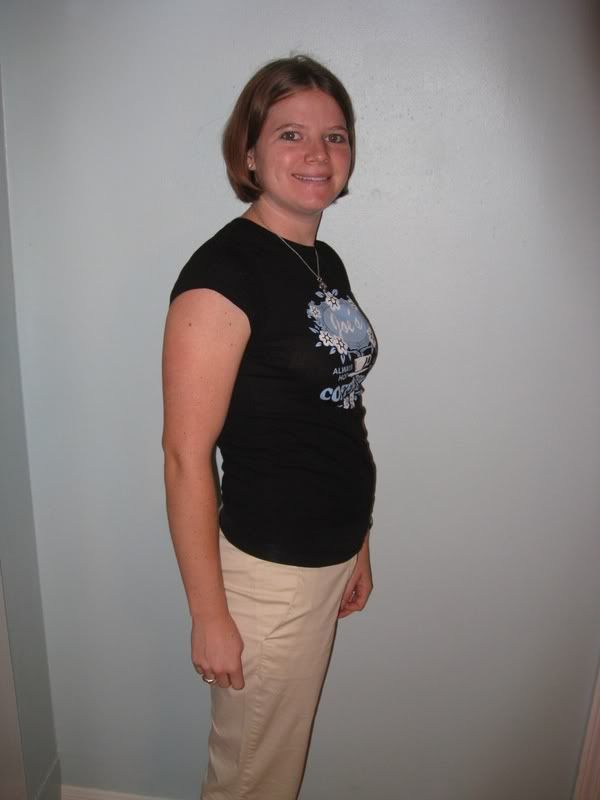 baby!
Fetal development in pregnancy week 20:
fetus in fifth month This week you're carrying about 10.5 inches and 10.5 ounces of solid baby-miracle-goodness! Their little delicates bones continue to ossify and toughen while their itsy bitsy finger and toe pads are finishing up. Your little monkey now has teeth buds, although they're hidden beneath the gum line. And finally! Their limbs have reached their relative proportions—no more alien baby! Their cute pink lips are more defined, and might be helping out in a bit of prenatal thumb-sucking. If you have a little boy, then their tiny testes are descending, though they have not yet passed the abdominal wall. What's more, eyelashes and eyebrows are also visible. At this point, your little one really looks like a miniature baby—and we do mean miniature as your little swimmer currently weighs a mere eighth of their final birth weight. With half the pregnancy behind you, the most significant gains are yet to come!

And how's mom doing? Not that we need to tell you, but your baby may sometimes seem like a kick-boxer in training with no appreciation for your exhausted-pregnant-momma sleep needs. Still, before you start yelling at them to calm it down in there, remind yourself that your busy baby really have no idea if you're rolling out of bed or cozying up to your partner for a good nights rest. Unfortunately for your sleep schedule, your little independent thinker will continue to operate on their own time table throughout the rest of the pregnancy. And you thought rebellious behavior only started around puberty!
Jason and I had our first Bradley (Natural Child Birth) class this past Monday. The classes are 2 hours a week for 12 weeks. The first one was a lot of fun and we are looking forward to next Monday. Some of the exercises they ask you to do are a bit lame, but they are basing it for someone who isn't exercising at all and trying to get them to start.