Our Christmas vacation started on Monday December 22nd as we headed to Bedford. On the 23rd Blythe slept very well through most of a family meeting and was rewarded with a little red wagon: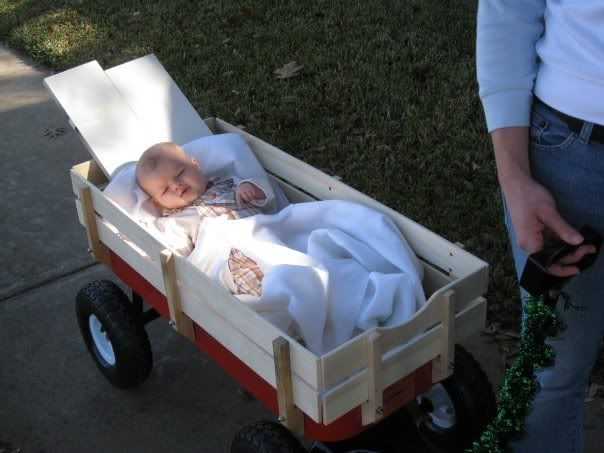 We had dinner with the Zollo's that evening (family friends of the Wilkes) and enjoyed Christmas mass and dinner with the Beaumonts on the 24th.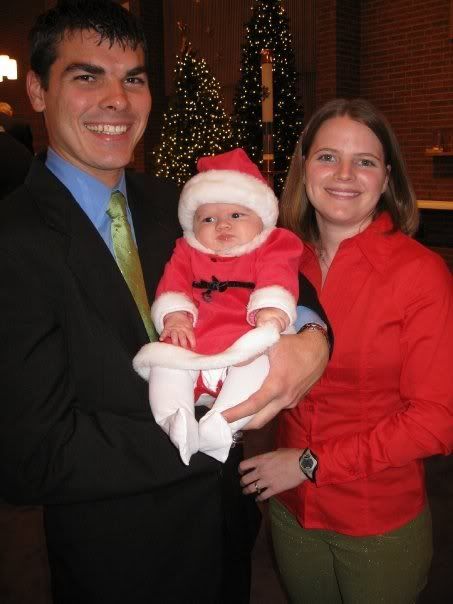 We enjoyed Christmas day with the Wilkes family and although Blythe was too young to open presents she did enjoy the noise of the crumbling sacks. Blythe also went swimming for the first time!
We had a great visit with Grandma and Grandpa Zinser on the 26th! We headed to Waco on the 27th to do the annual white elephant gift exchange with the extended family. Blythe got live lullabies that evening: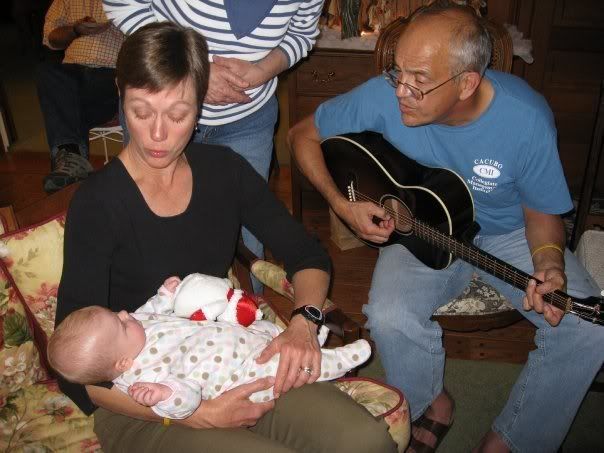 (thanks Great Aunt Kate and Uncle Roger)
We headed to the ranch on the 27th to have Christmas with Momo and Aunt Jalyn.
We returned home on New Years Day and since we have been home Blythe has decided that she is done laying down, she is ready to Sit Up: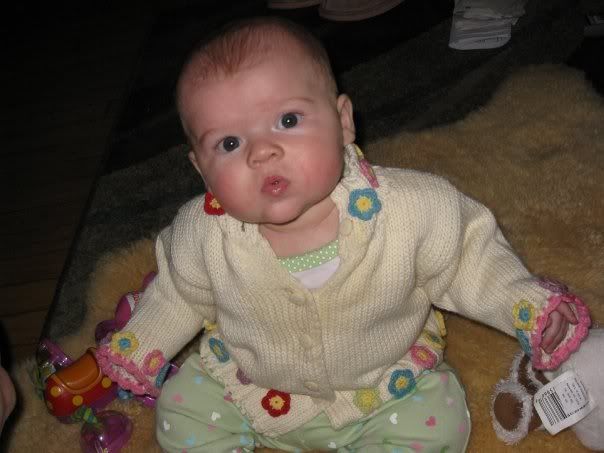 (thanks for my super cute sweater Grandma and Grandpa Zinser)
and Stand Up: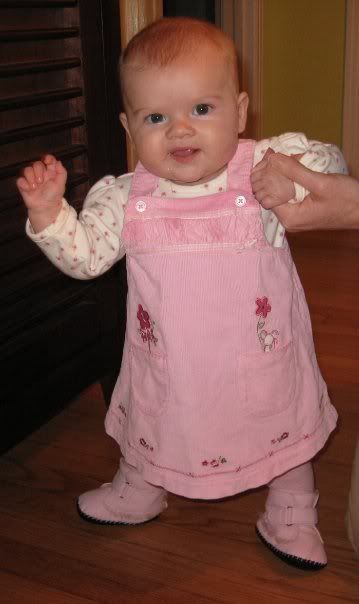 (Thanks for my styling pink boots Grandmammy)
I tried to tell Blythe that she is not supposed to be sitting up by herself for another 2 months, but I don't think she is listening!