Yesterday I had my weekly doctors appointment and no new news to report. The doctor did estimate the weight to be right about 7 pounds, which is good as long as the baby doesn't decide to be 2 weeks late and put on another pound + between now and then.

Just a reminder to everyone that we are still 9 days away from the estimated "due date." Everyone at the office, including the FedEX lady, is all geared up. No wonder people feel let down by the time their due date gets here because everyone around them has been acting like the birth of their baby is just around the corner for 2+ weeks. Of course we would be more than happy for Baby W to surprise us with an early arrival, but we don't want to expect Baby W to be here by a certain date, baby will come when ready!

Today Jason and I are celebrating our 3rd ANNIVERSARY!! We slept in a little bit today, had a good breakfast and then tonight we will celebrate by attending the New Born Care Class. Looks like Baby W is going to let us keep August 20th for our anniversary and not an anniversary/birthday.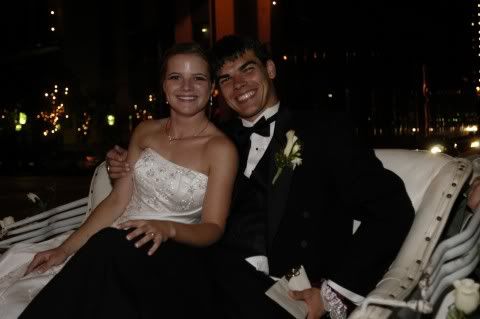 Update on Baby Betting Pool: "People Who are Out"
Grandma Barbara: August 16th
Jalyn Zinser: August 17th
Kristie Wyman: August 20th