No matter how different your children are there is one thing that always holds true with EVERY.SINGLE.ONE...if they are really quiet for more than 5 minutes you know they are up to no good.
Exhibit A: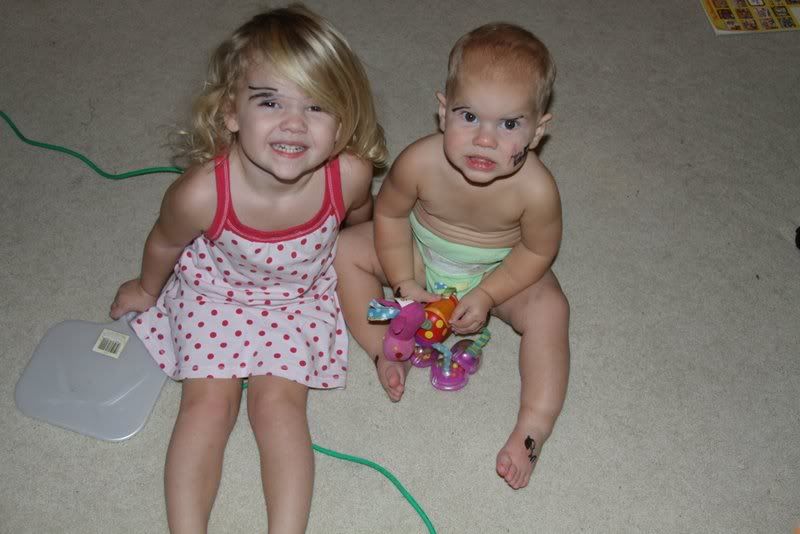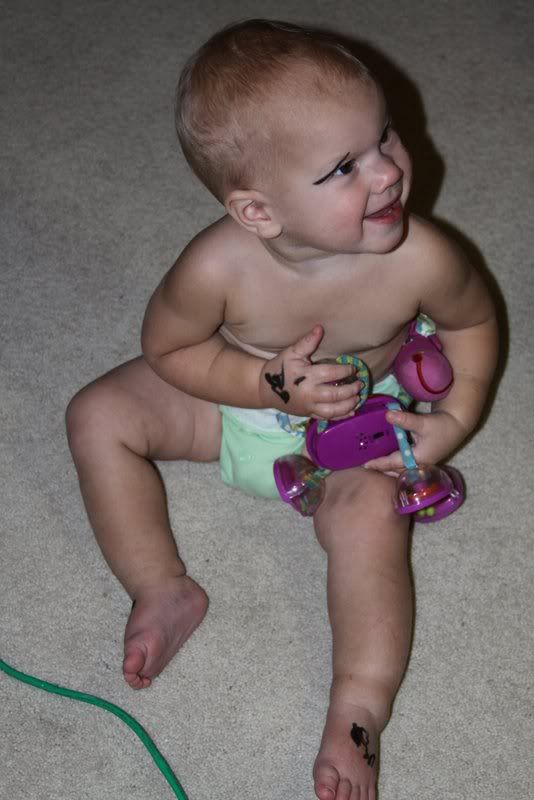 Sister know how to write a B...even in black eyeliner on little sisters face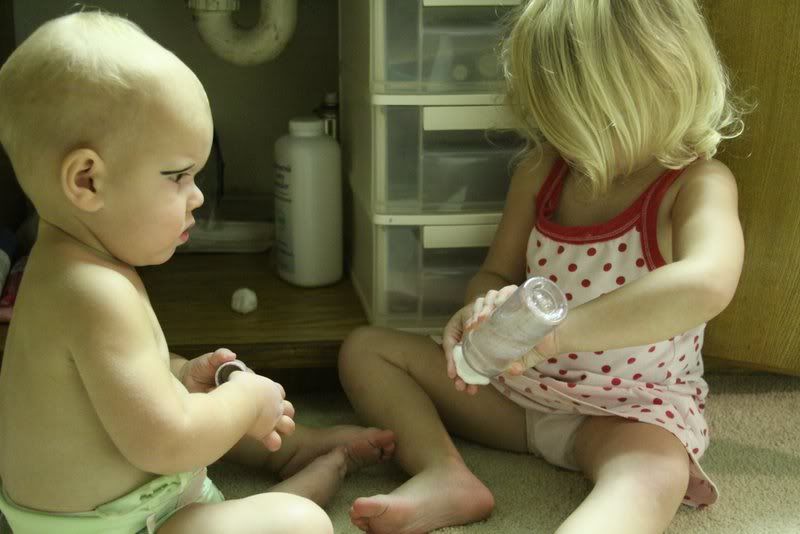 Sister also knows to how clean up!
When I peeked in to check on the girls I could have been a fierce Momma bear and told Blythe very sternly that we don't play with Mommy's things without her permission, but instead I ran and got the camera hoping they would still be up to no good when I returned. I lucked out and they didn't know they had been caught. Instead I chose to smile and enjoy the fact that they were enjoying each other so much and was impressed that Blythe was able to get Jericho to participate and how well she did the 'eye liner,' seeing as she doesn't get much exposure from me. Of course I did remind her that in the future she should ask Mommy before playing with the eyeliner, but really would it have been this fun if she would have asked and would Jericho have participated as well if it wasn't secret sister stuff??
Exhibit B: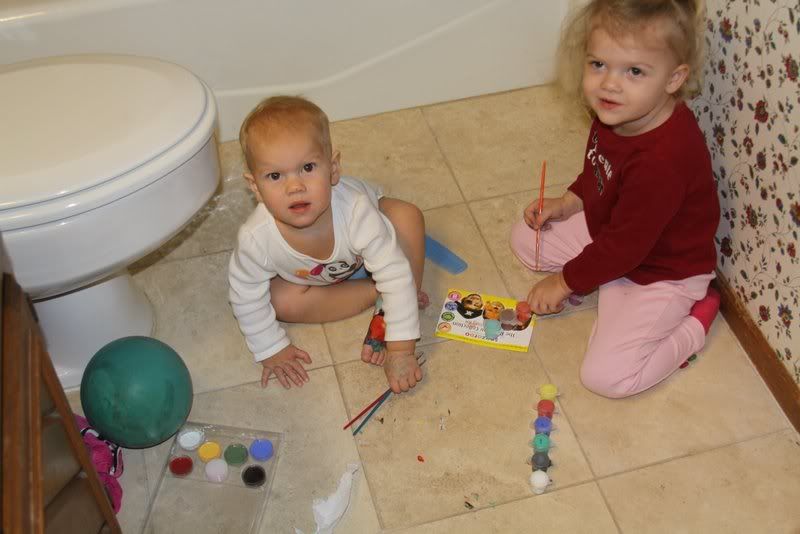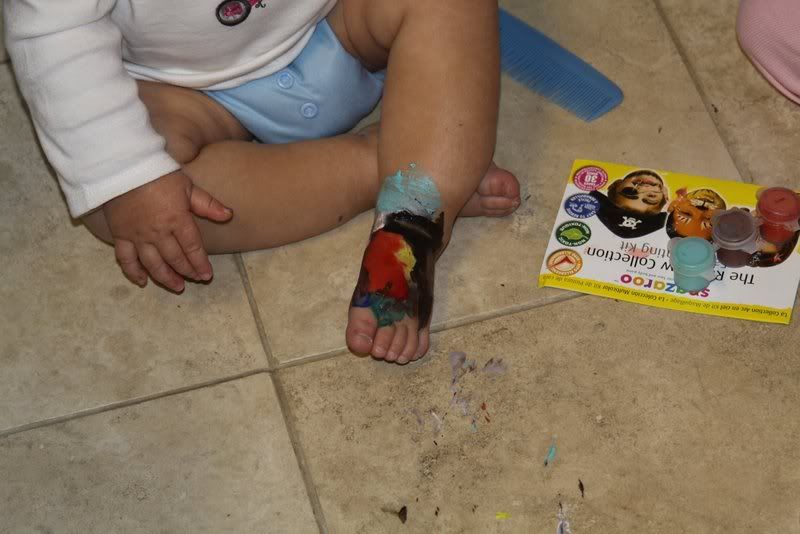 Apparently she attempted to paint Jericho's face, but Jericho preferred and was much more cooperative with the foot. I only know that because there was some paint attempt on her cheek. Sister has a good eye for colors!
And here was our craftasticness for the week: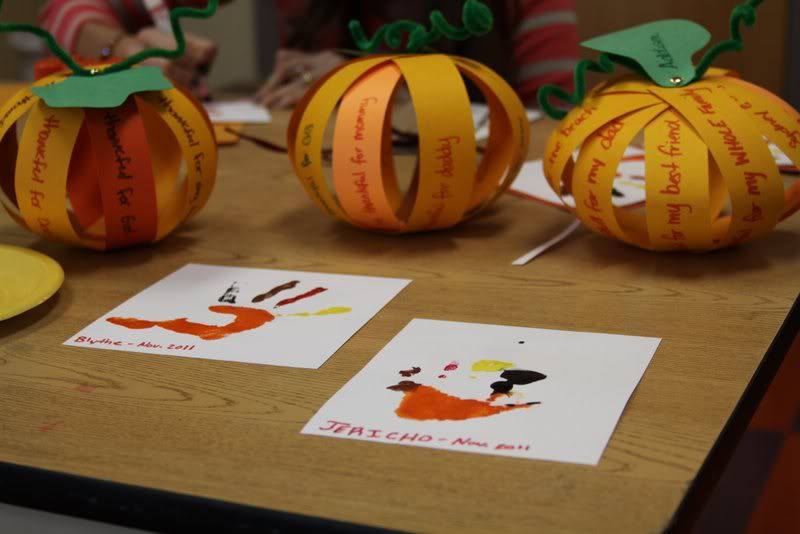 Have a Great Weekend!