My oh my how times does fly by! Today, little Miss Jericho, you are T-W-O. This year has been fun and busy! This year you have mastered your run, leaving your Michelin man physique behind, watched Daddy upgrade his Master's degree to a PhD, potty train, learn how to make a mean mud pie. You had your first official scream encounter with Santa Clause and you visit the San Antonio Zoo, Children's Museum, and Sea World. You survived 8 days without Mommy and got loved on by all your grandparents. Being able to join the gymnastics class with Blythe was the thing you looked forward to most when turning two and you managed to squeeze your way into the class a little early! You are a joy my little terrific two year old!
We started off our celebration of your BIRTHday with a birthday cinnamon roll, and you needed zero assistance blowing out your candles!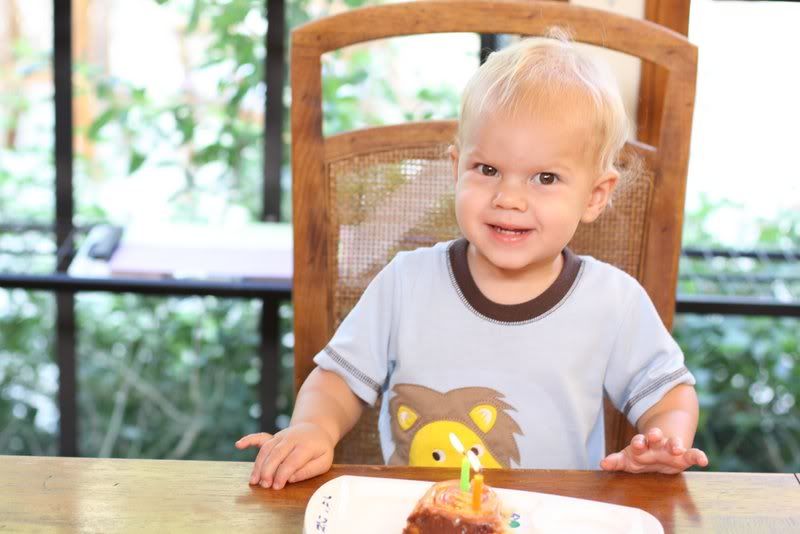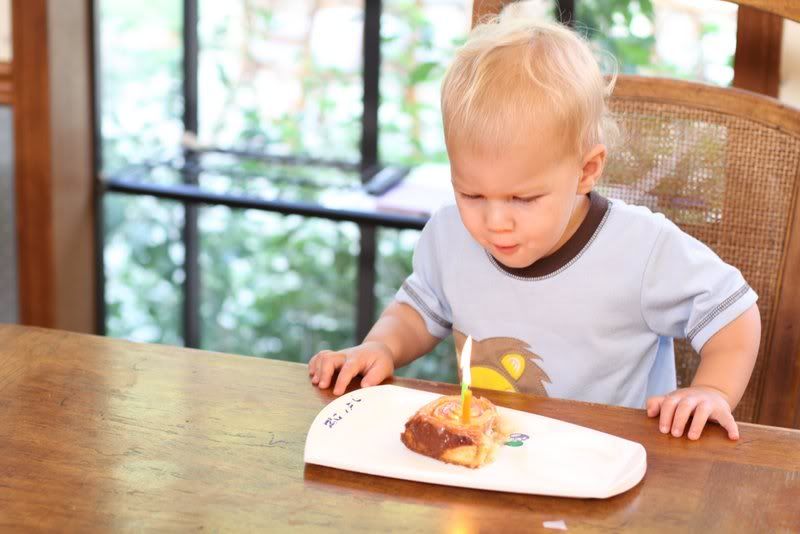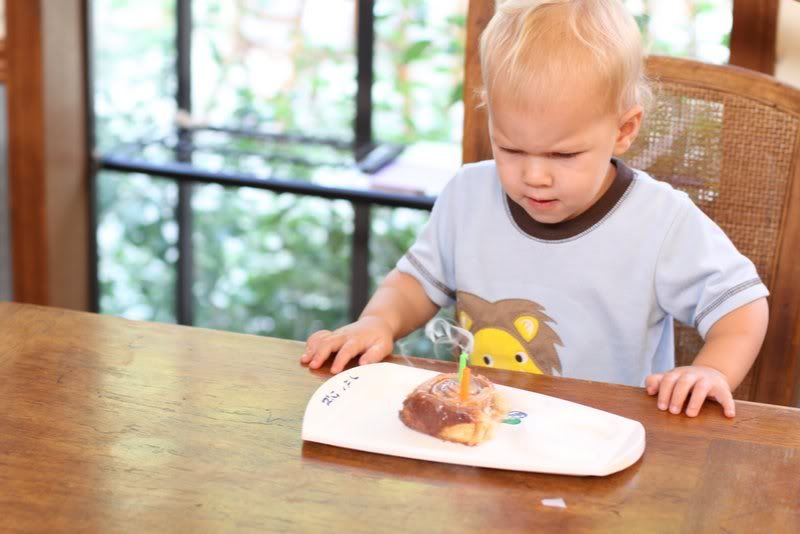 Your birthday happened to fall on Cow Appreciation Day at Chick-FIl-A and Mommy thought it would be fun to dress up like cow's (since you love animals) and get us some free dinner. We convinced the Allison's that they should join us!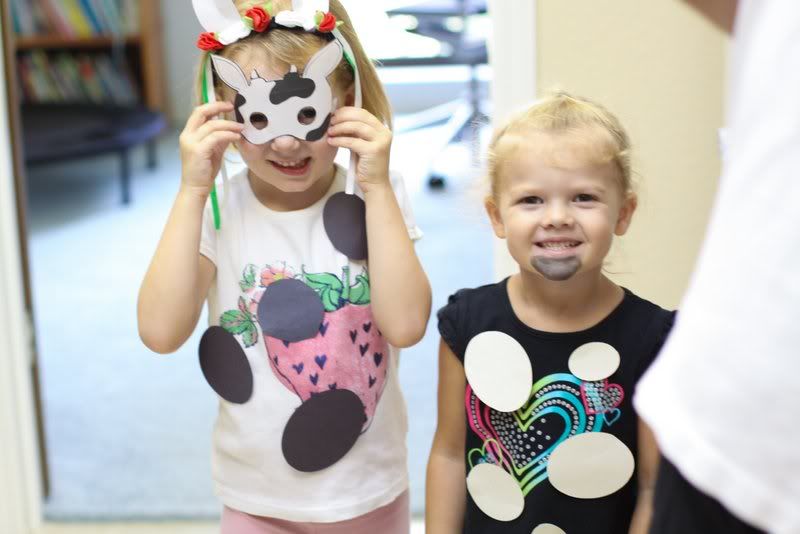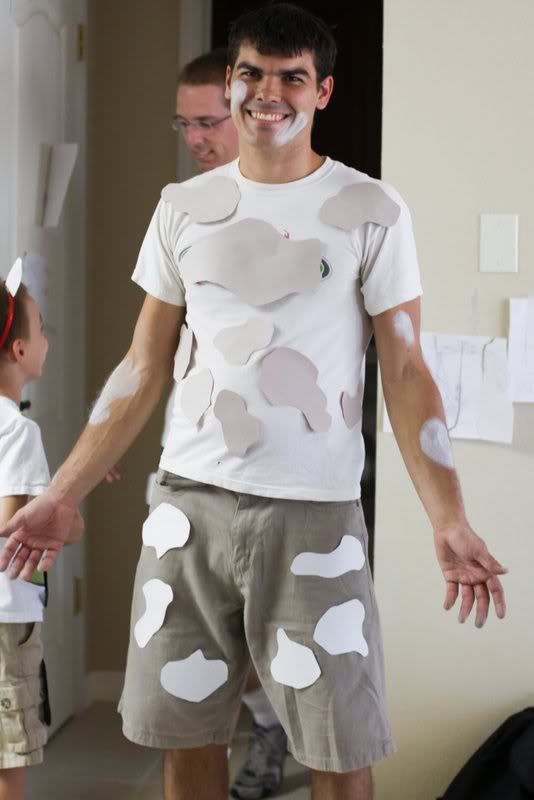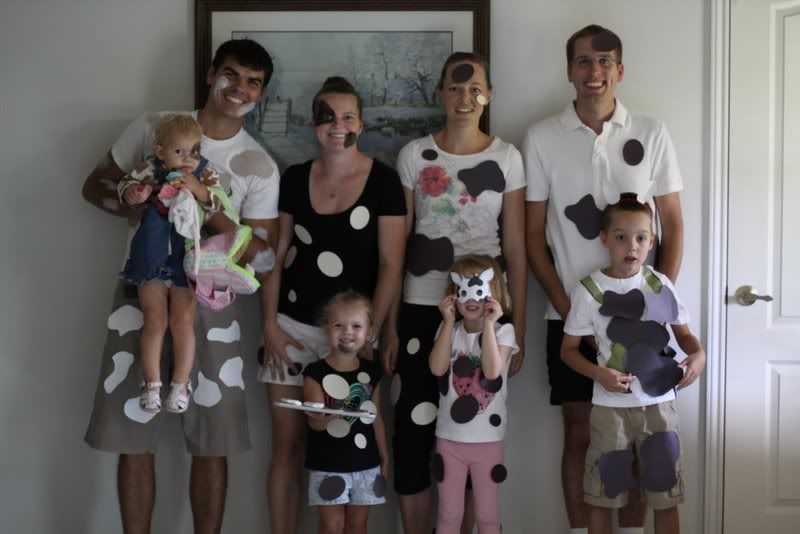 We finished off your birthday with a dip in the pool, cup cakes and PRESENTS!!