Yesterday Blythe and I were standing on the porch talking to the neighbors (Blythe was looking especially cute in her outfit Aunt Cindi sent):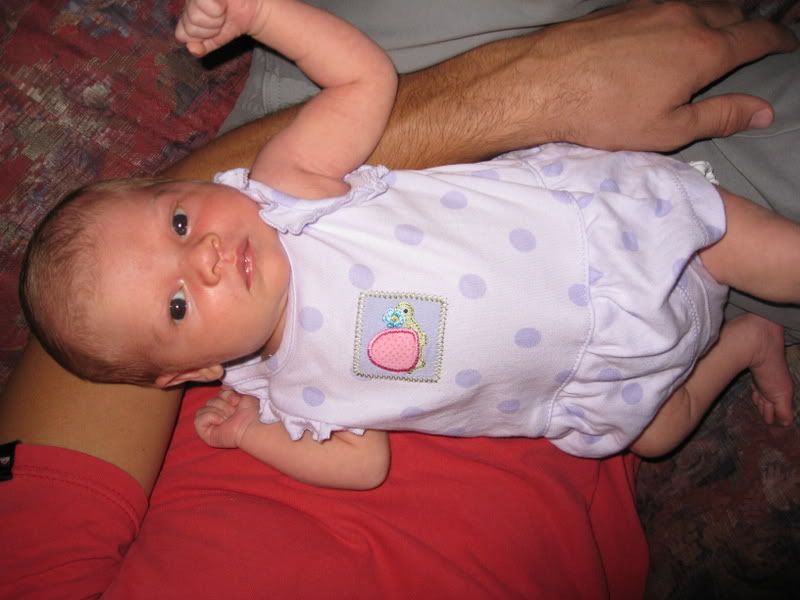 when all the sudden we heard the all too familiar sound of the "diaper filler." I didn't think too much of it until I heard a splash on the concrete: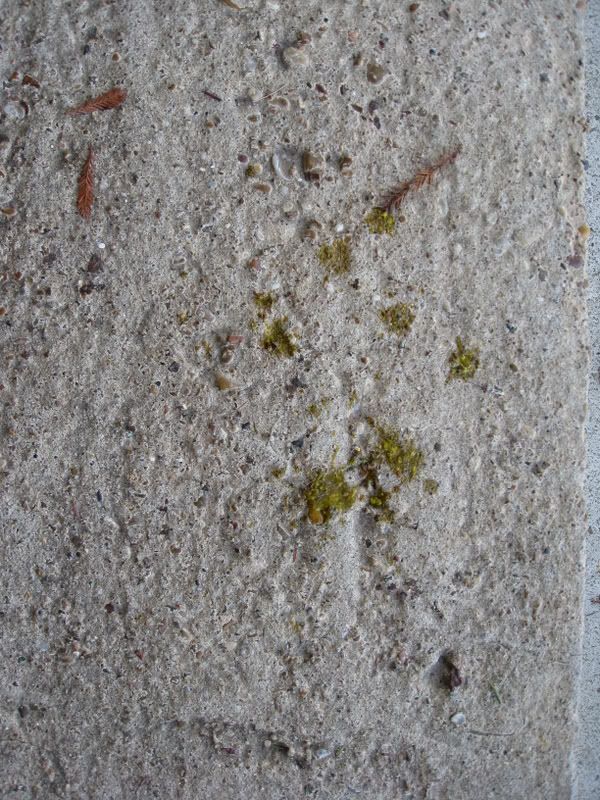 and then something on my hand:



I looked down and immediately started laughing...we had our first blow out!

As Jason said: this was an express route to the bath tub!