Today Blythe is 23 months and Jericho is 2 weeks. Saying that time is flying by is an understatement. So many things have happened in the last 2 weeks, I just haven't taken the time to stop and document them so we'll have to back up a little bit.
This time last week when Jericho was 1 week old I had in mind to do a 1 week photo shoot similar to the one I did with Blythe, but the stars didn't align just right and that didn't happen, but I did get a few cute pictures of Jericho in an ice cream bucket!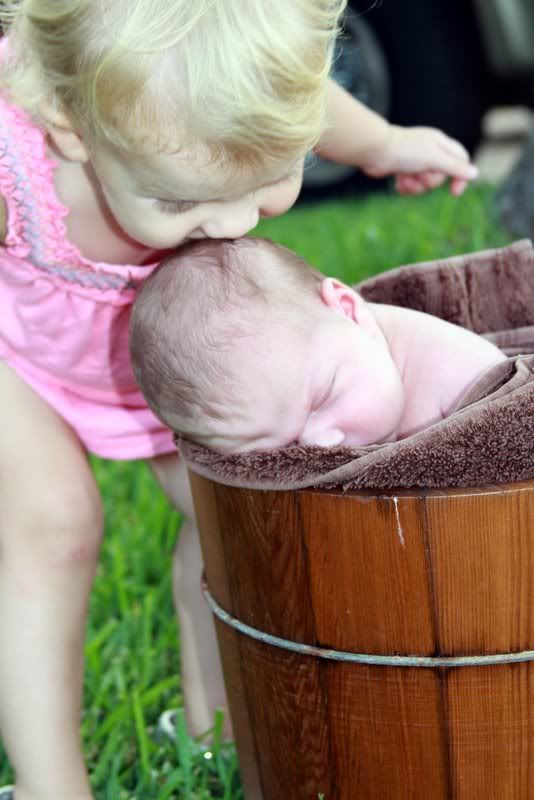 Turning a week old is a big deal in this house so Blythe and I made chocolate chip cookies to celebrate!
Jason and I wanted to do the baby hanging from a tree in a sheet picture, but by the time we got around to trying it the sun had gone down and we didn't have a tree branch that worked so we'll have to try again soon or wait till the next baby.
Jason has been trying to finish painting the outside of the house and he has set Blythe up with her own painting station.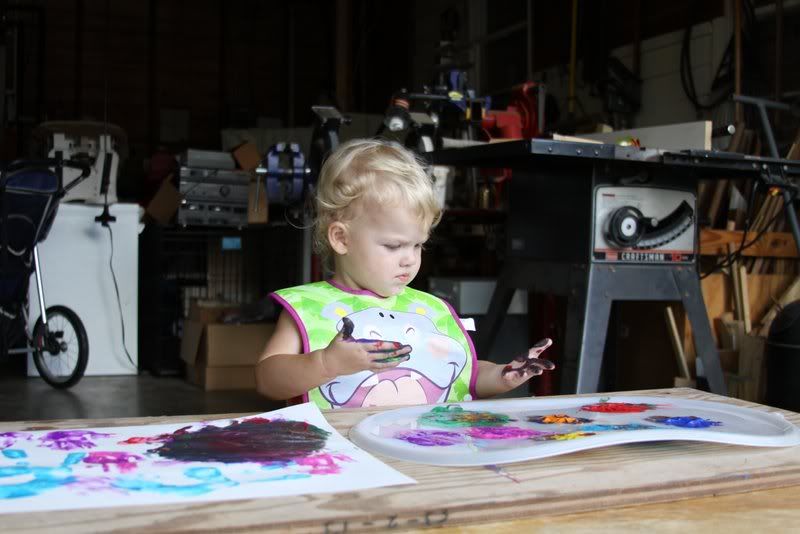 We had another downpour today and Blythe played in the rain. At first she wasn't sure if she really wanted to get out in it. She stood on the top step and let the rain hit her hand, then her toes, then her head, and finally she committed to the second step which meant her entire body was in the rain. She looked back at me with a huge grin. She found sticks and leaves and floated them in the puddle of water that collects at the bottom of the steps. She ran from one side the the lawn to the other laughing and giggling. I was afraid that she would be scared of the thunder, but she was content to run back up the steps when she heard the thunder and shout to me "thunder," then she would run back down the steps and into the rain.
Jericho enjoyed the thunderstorm in the bouncy seat.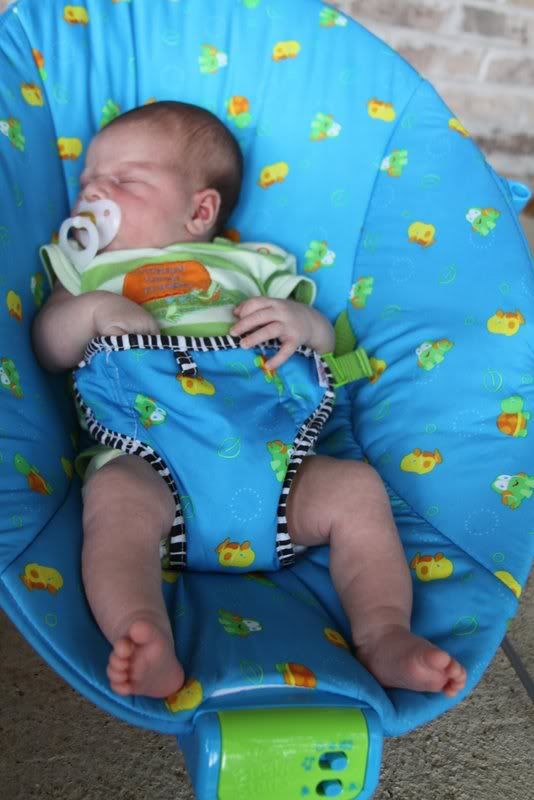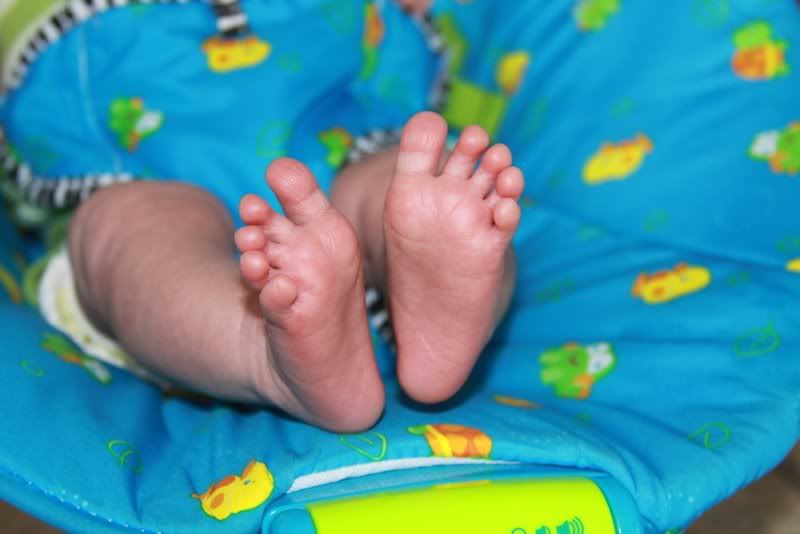 Sisterly Love: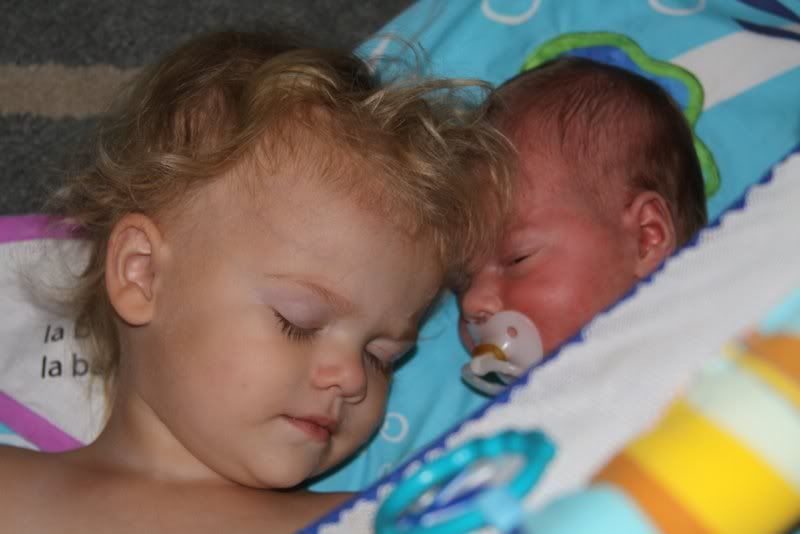 Sitting Up
Playing Dress Up (this is a 6-9 month outfit)