Redneck Christmas Tree, Redneck Christmas Tree, how lovely are your branches..
Not every little girl gets to experience that magic of a redneck Christmas tree, but our little girls did. Blythe helped us pick out a 4x4 stump, shovel the sand into a tin bucket, and decorate snowman to hang on the garland. I have to admit that when my mom was first describing this tree I was a little skeptical, but I think it turned out pretty cute, even without the super cute girls in front of it.
After we got the redneck Christmas tree assembled it was time to put on our shiny black shoes, our bright red Christmas dresses, and head to Christmas Eve service where we met up with Joycelyn, John R, Grandma Barbara, and a few other locals. Of course a trip to the local church wouldn't be complete with a test run on the motorized chair. You know Jason, always in engineering mode and wanting to make sure it was safe for the seniors.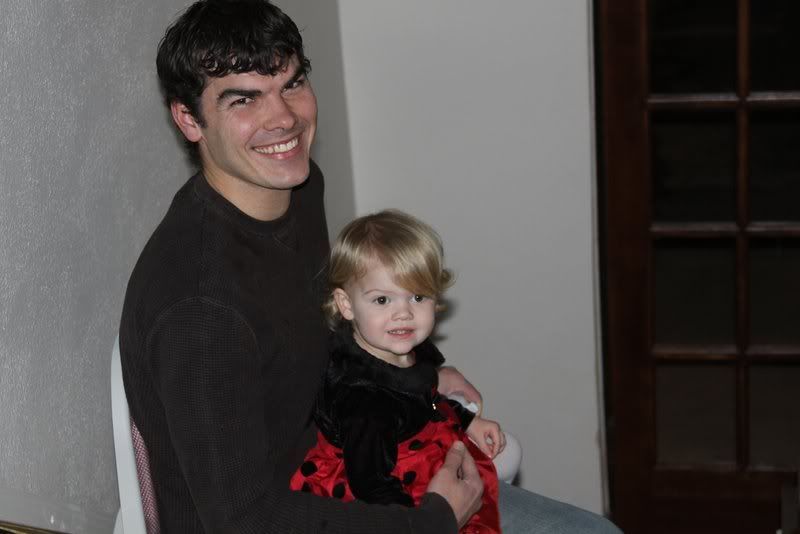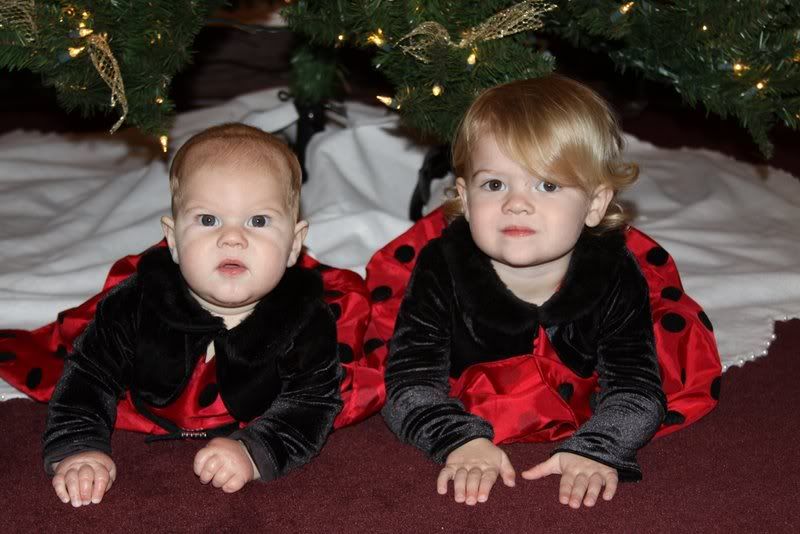 After Christmas eve service we headed over to the McRorey's so the girls could get a taste of a real Christmas tree. Their great, great Aunt and great Grandmother put this tree up just for them.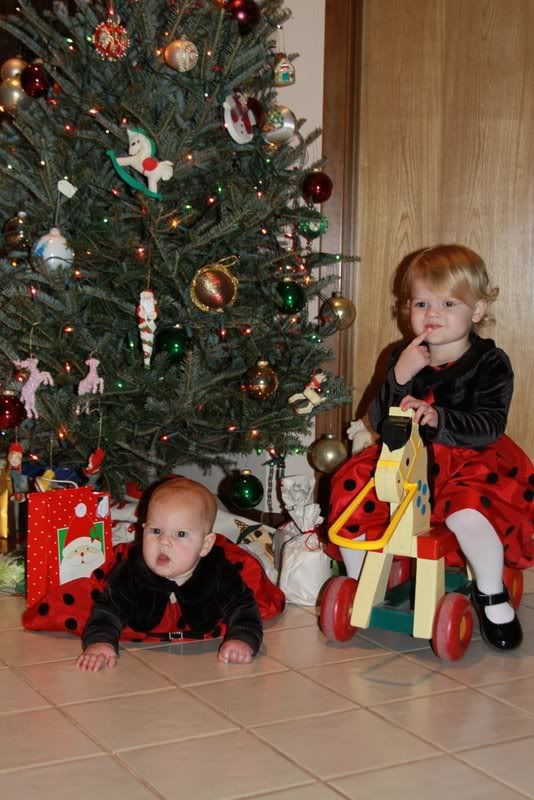 ****Christmas Morning****
Claudia, Jalyn, Grandma Barbara, and I were all sitting out in the living room in anticipation of Blythe waking up and starting Christmas when we heard a rustle quickly followed by Jason telling Blythe she had to wait. Apparently when he was little his dad always stalled by brushing his teeth, or shaving, or something just to increase the anticipation. In all fairness I don't think Blythe had a clue that this morning was any different than any other morning. Finally Jason was ready and let her open the door..
[here she pokes her head out and sees all of us staring at her and thinks twice about coming out]
[Now she's got her game face on]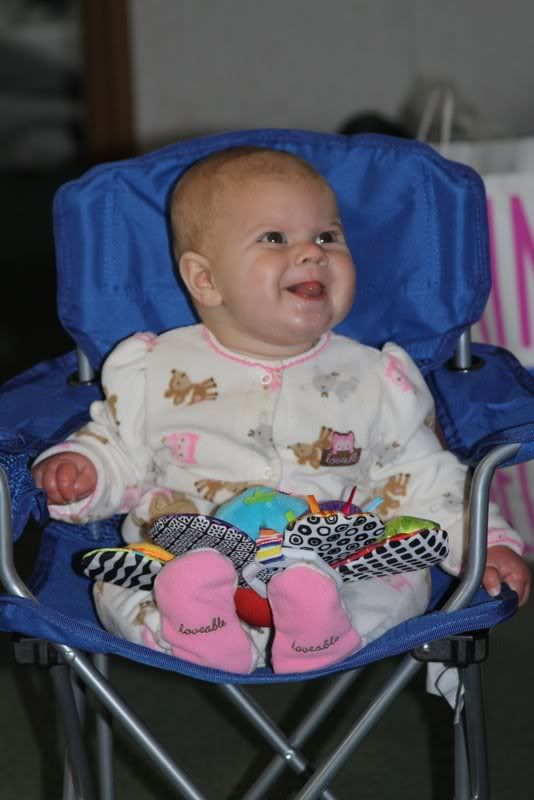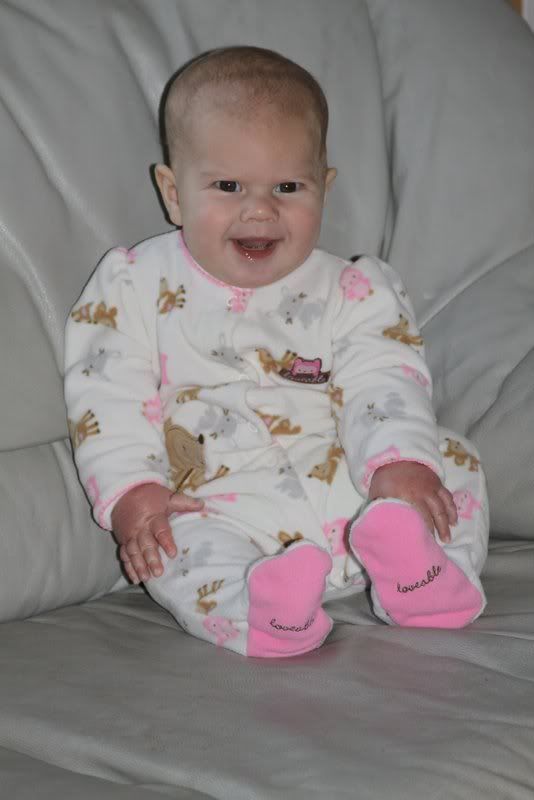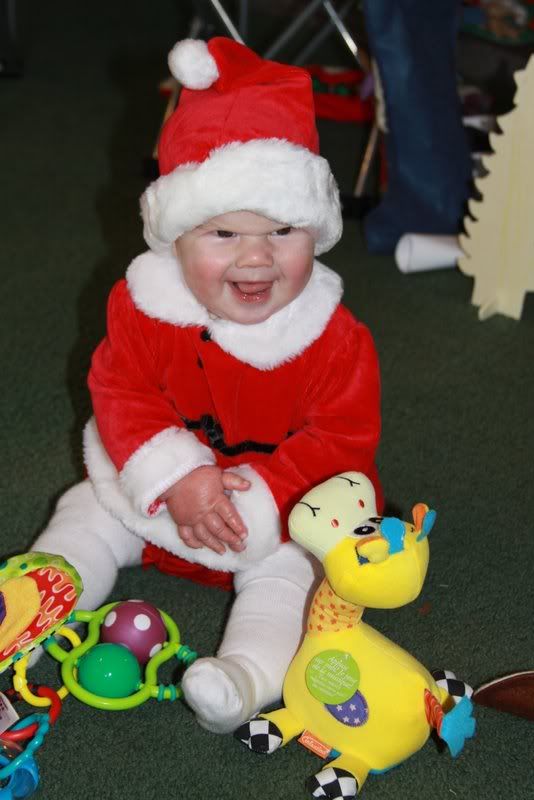 Since Blythe is really into birthdays this year we decide to celebrate Christmas with a birthday cake for Jesus (Angle food cake of course) complete with candles and a very excited little girl to help blow them out.
Merry Christmas!!