Giddy, that is the word that best describes how Blythe gets when she hears the word 'dough' or hears the kitchen aid mixer and thinks that the dough hook is waiting for her to come lick clean. She is a baker, she enjoys rolling the dough, and using a cookie cutter pulled in a close second to eating the dough. She is one fantastic valentine and my almost two and a half sweetheart!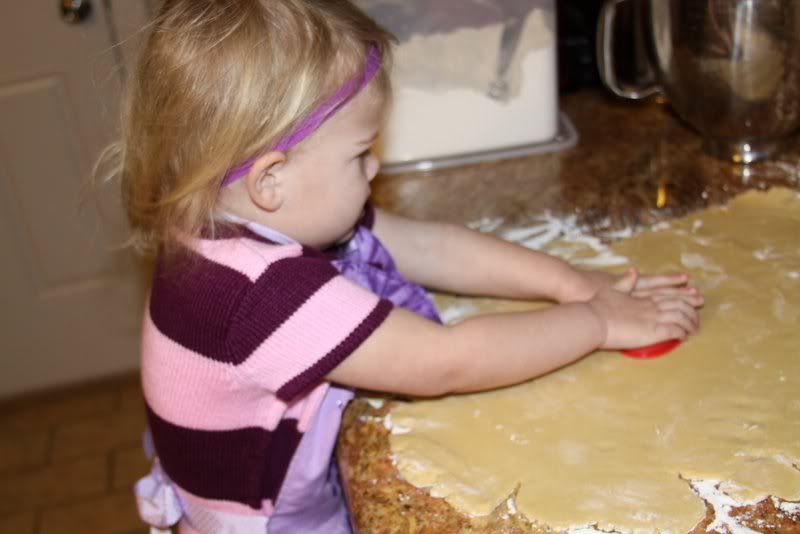 We hosted a Valentines Day party for our friends, soaking up the delicious vitamin D from the sun when it wasn't hiding behind the clouds. The kids decorated v-day cookies, ate heart shaped PBJ's and did what kids do best...play, play, play.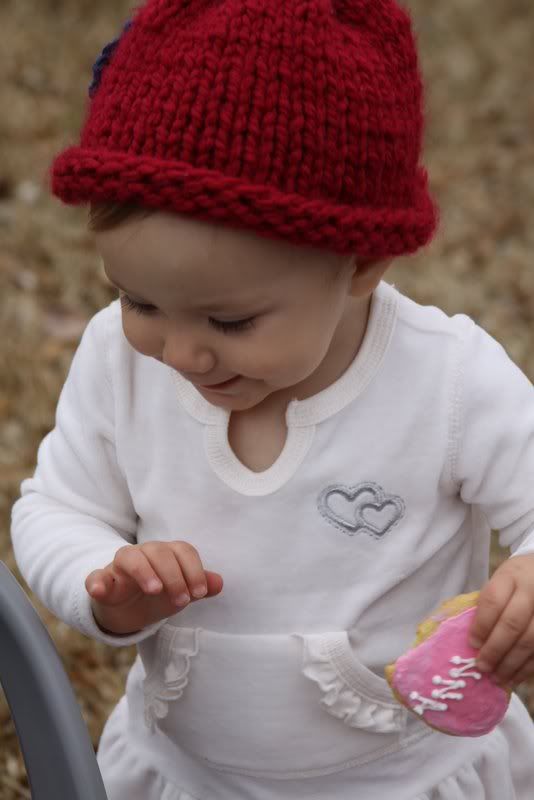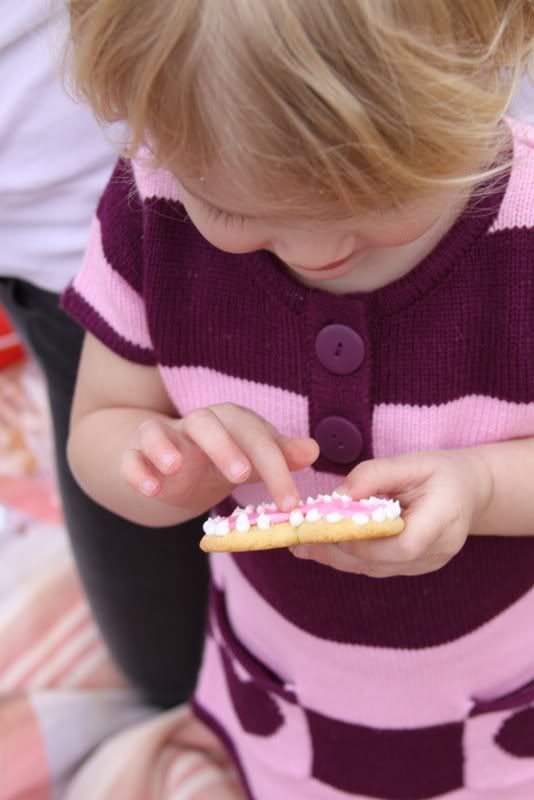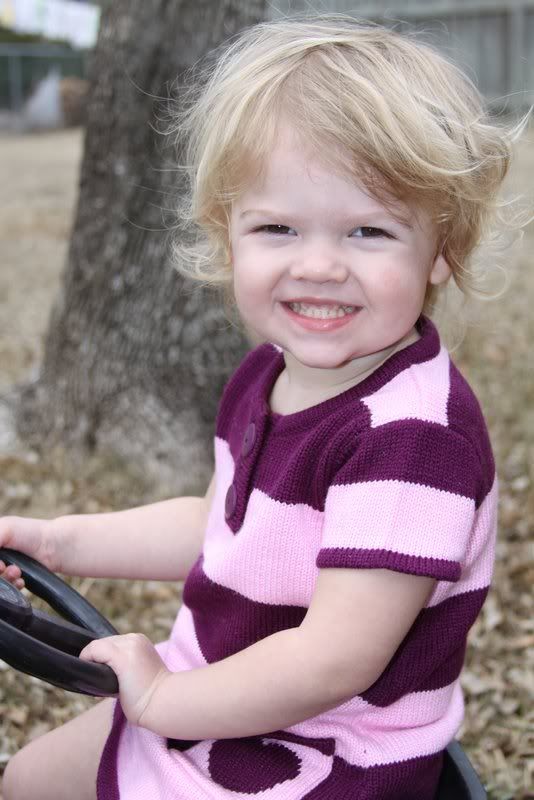 Clearly there was love in the air because Michael and Blythe spend the majority of the day in loving company with each other, (which is hit or miss with these two because they both want to rule the roost and every now and then they call a truce, and decide to dictate together) holding hands, sharing a stroller, a cozy coupe, you name it.
And of course my littlest Valentine was devine and happy with big smiles and waves for everyone. If I had a nickle for every time a random person comments 'she's such a happy baby,' we might have her college fund complete.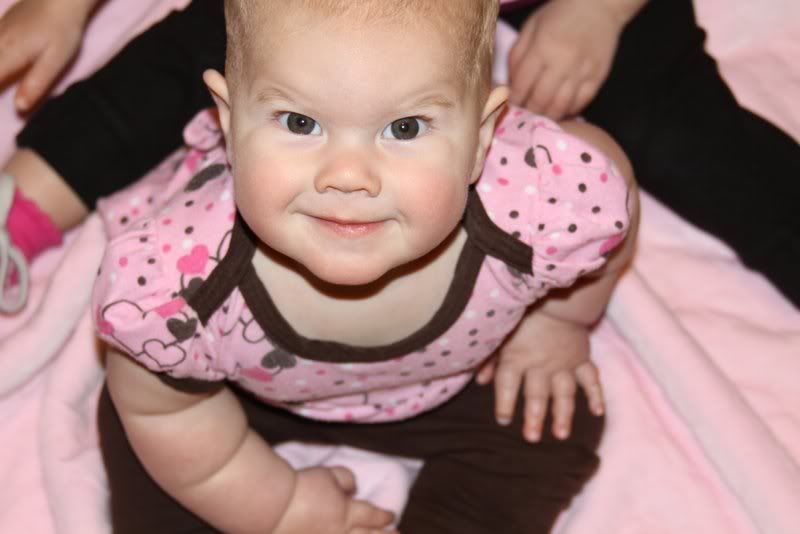 and because everyone loves to compare, here is Blythe on her first Valentine's Day.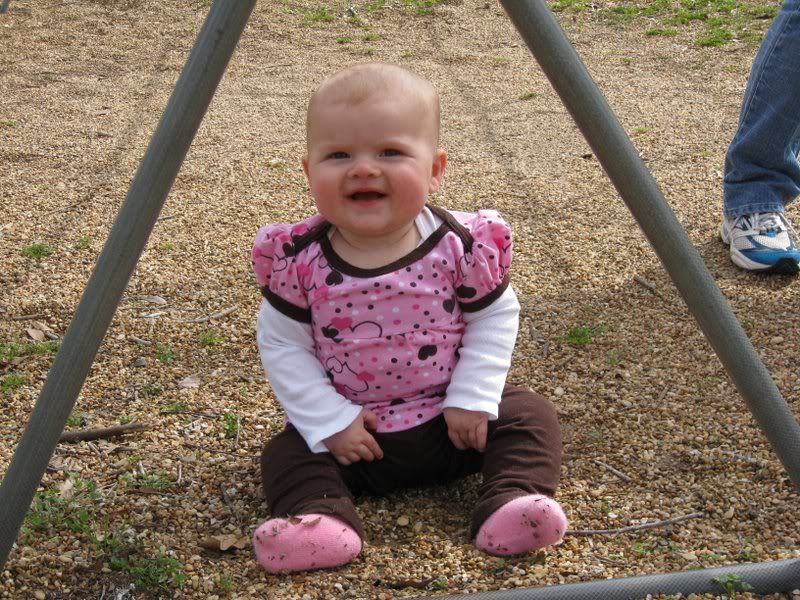 I love my little chubby, rubber band arm explorer:
Random funny:
We shared the park with some school kids and a group came up to Jericho and I talking about how cute she was, etc. Then Crissy started walking towards us with Isaac in a sling and one girl shouted "she be a Mexican," x3 (talking about Isaac)...oh kids say the darnedest things and it was hilarious how matter of fact this little one stated it like it was so obvious yet also so obvious that she needed to make sure everyone knew.