Jericho is still pretty blase about baby food, table food, solids, whatever you want to call it, but she does have a new found love for Cheerios.
First you get your pinchers and you pinch one...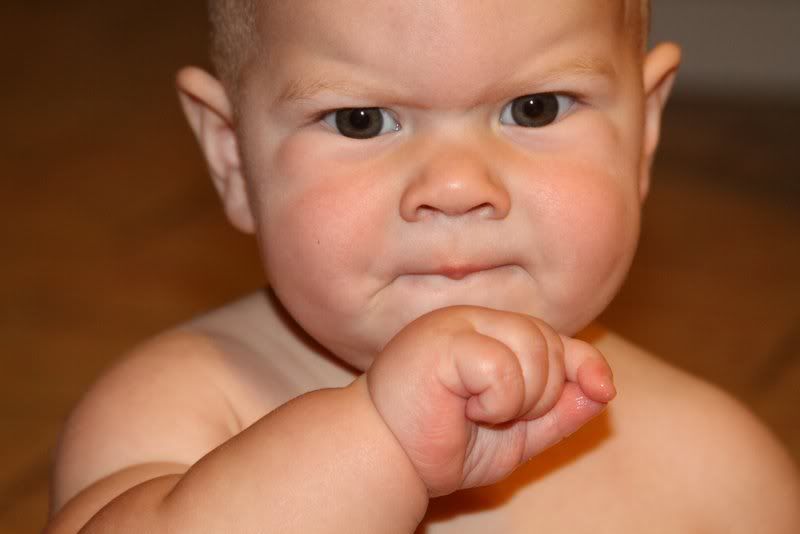 Then you turn it over to examine it for any flaws...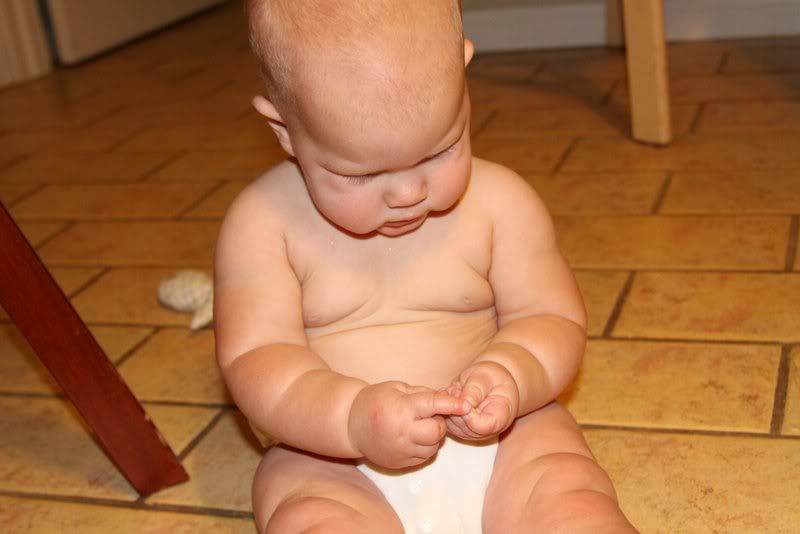 Then you put it and a few fingers in your mouth...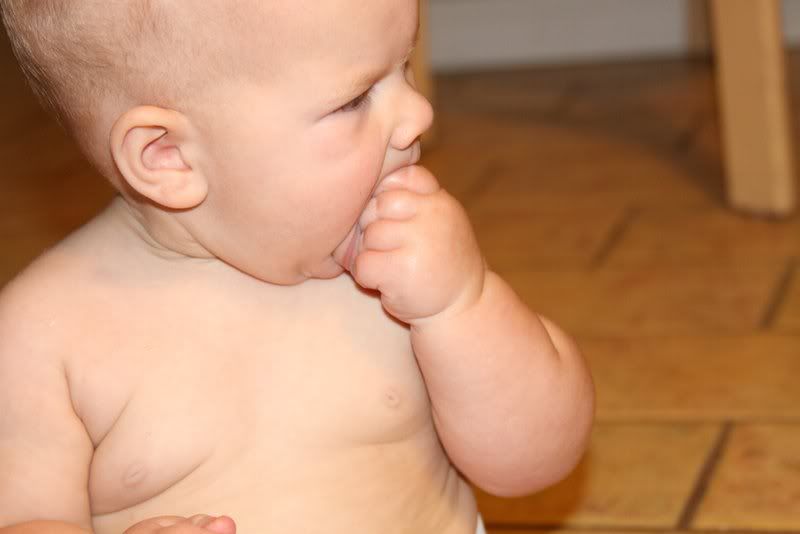 Then you start to chew...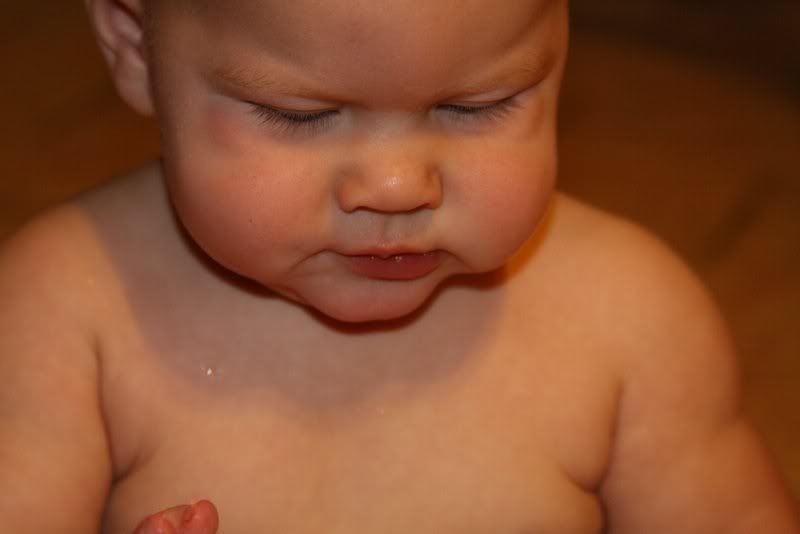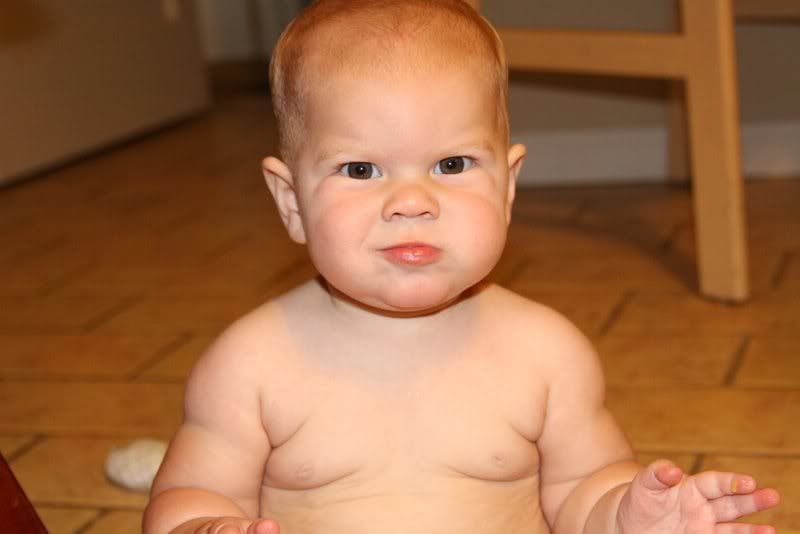 And you finish it with a great big 'I did that all on my own smile'
Look closely and you will see 2 teeth!
And if you are really lucky you can swipe sisters water and wash it down...
And of course if Jericho is into something, Blythe is too..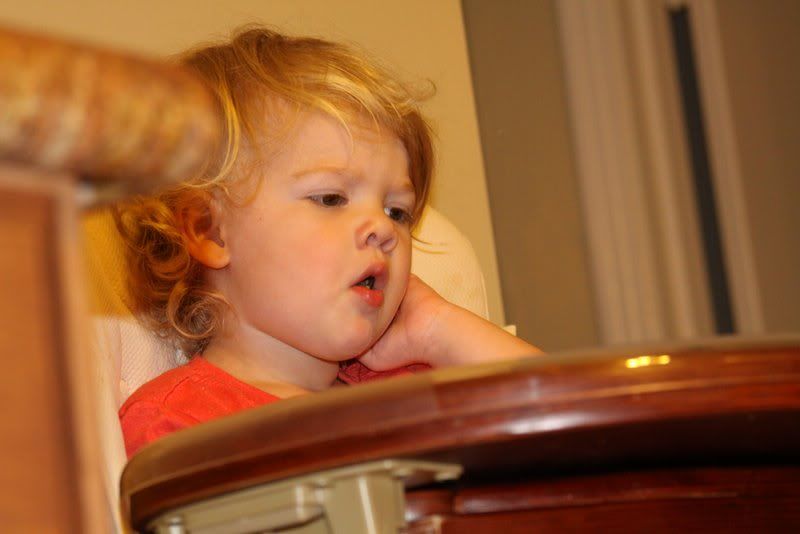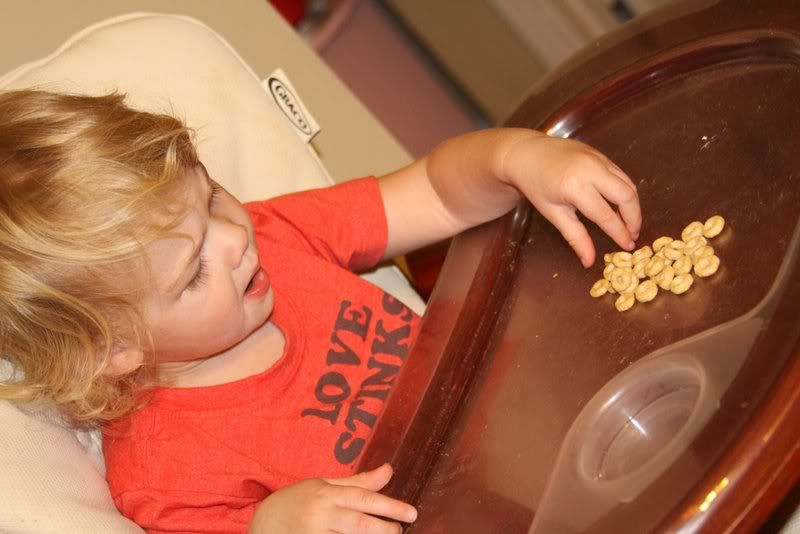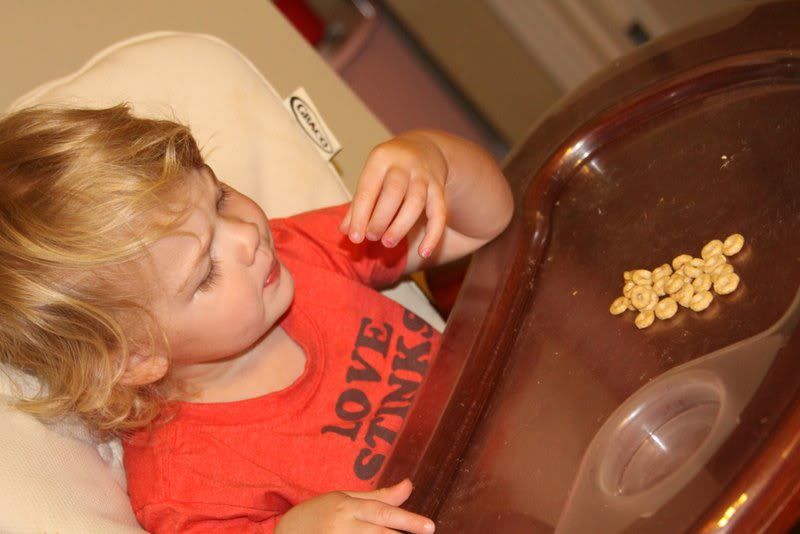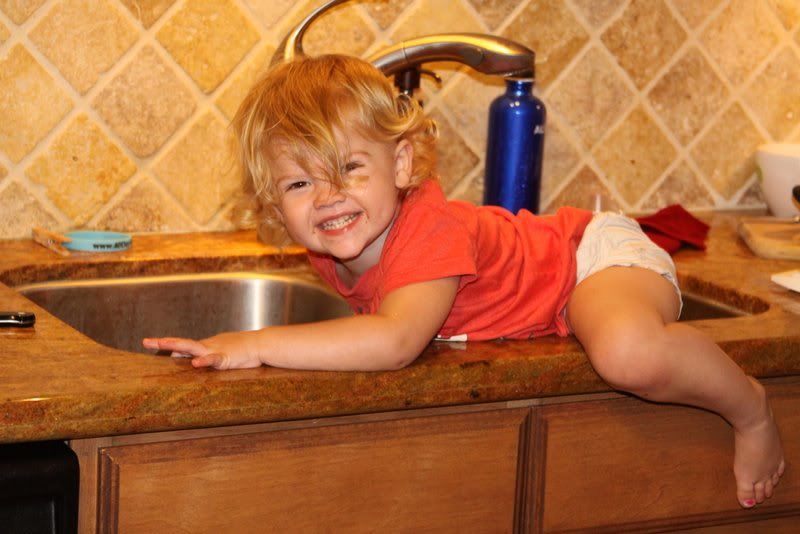 Yes, apparently you have to get your entire body in the sink to clean up from Cheerios.