Last Tuesday Jason called at noon to say that he was going to a conference in Houston and would be back Friday. Within 30 minutes I had finagled a way for the girls and I to join him, meet up with a good friend at the outlet mall from Bryan, and spend some quality time with our cousins from Montgomery. Then I quickly fed the kids lunch, put them down for a nap, packed us up, shut down the house, and we were on the road by 4:30!
We arrived to this: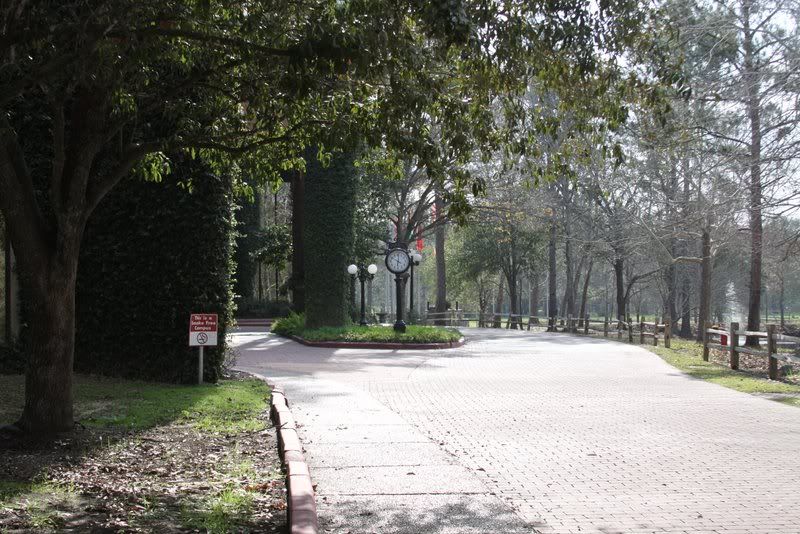 A quaint little resort nestled in Cypress, TX where the girls and I would spend one night and Jason would be for his conference.
The resort delivered all of your classic 'hotel' entertainment.
Unlimited access to all cabinets and drawers: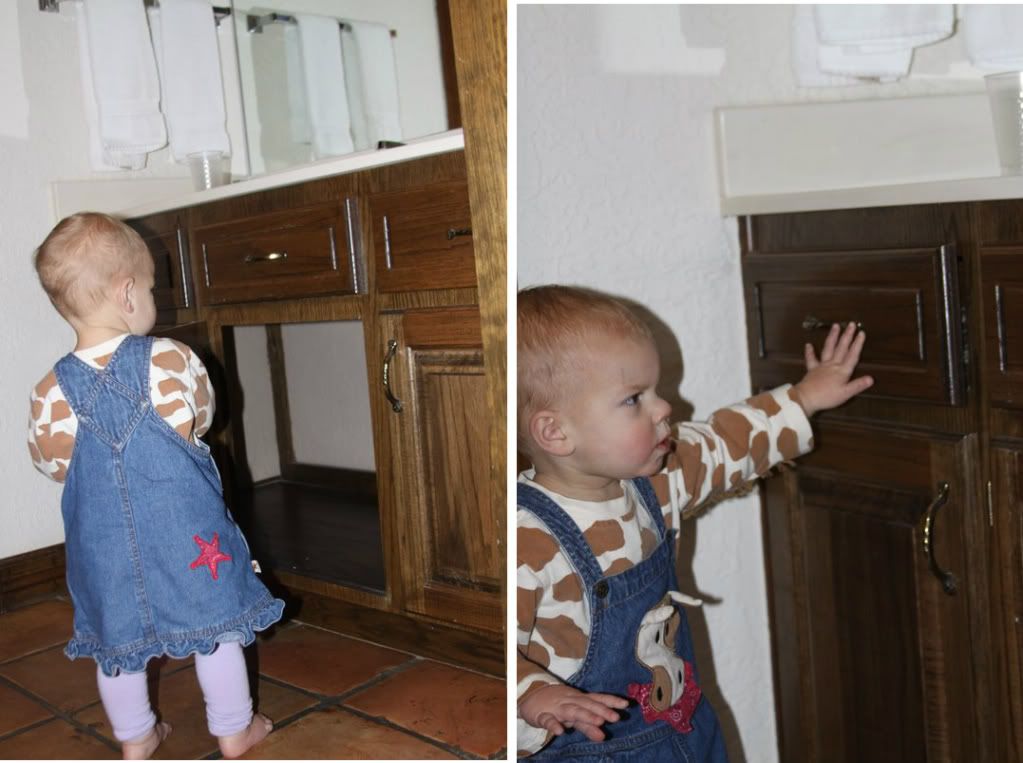 Jumping on the bed: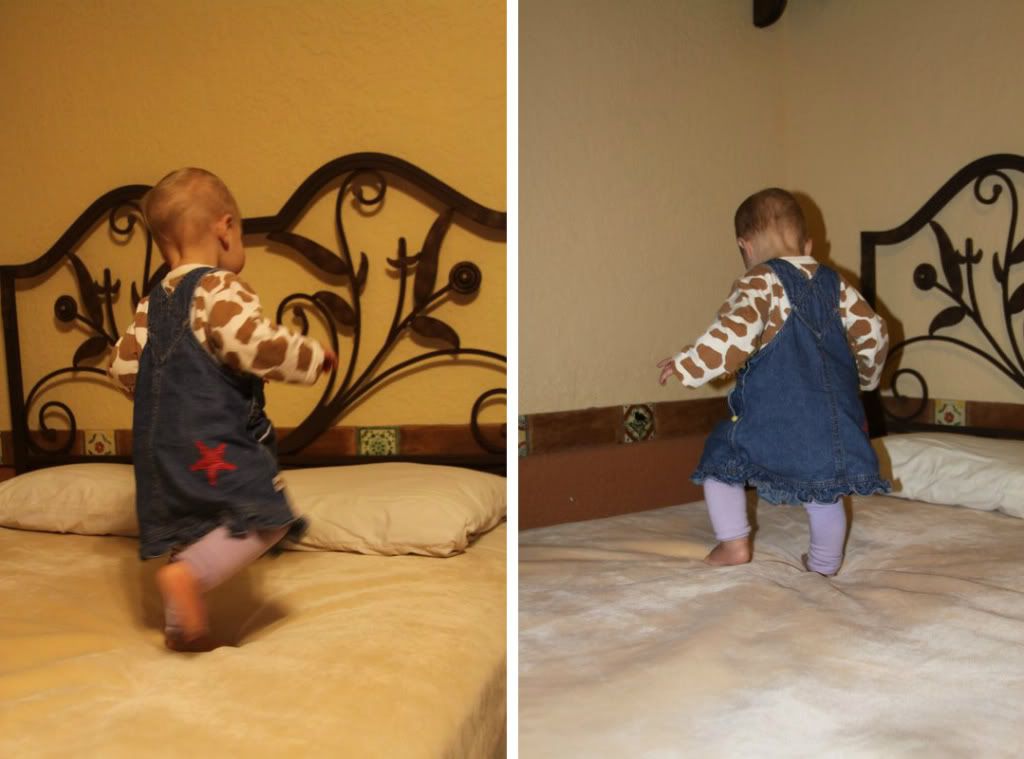 Talking on the phone:
Watching Movies: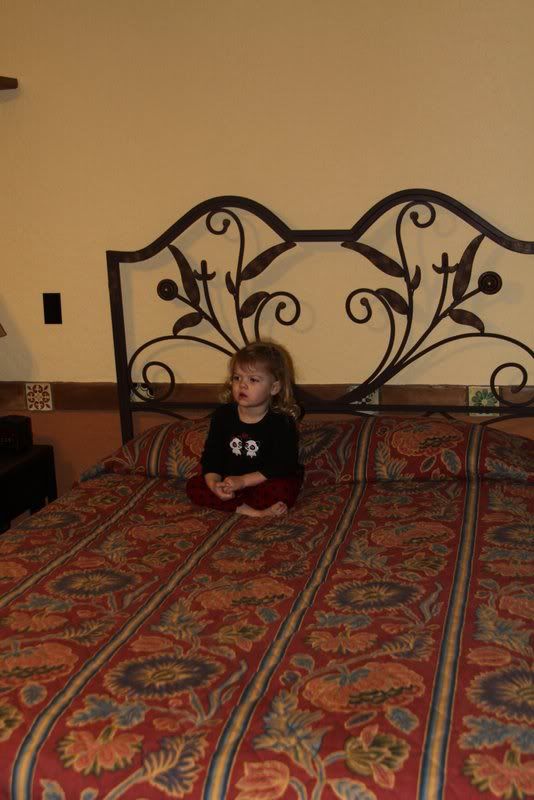 And my personal favorite, a photo shoot!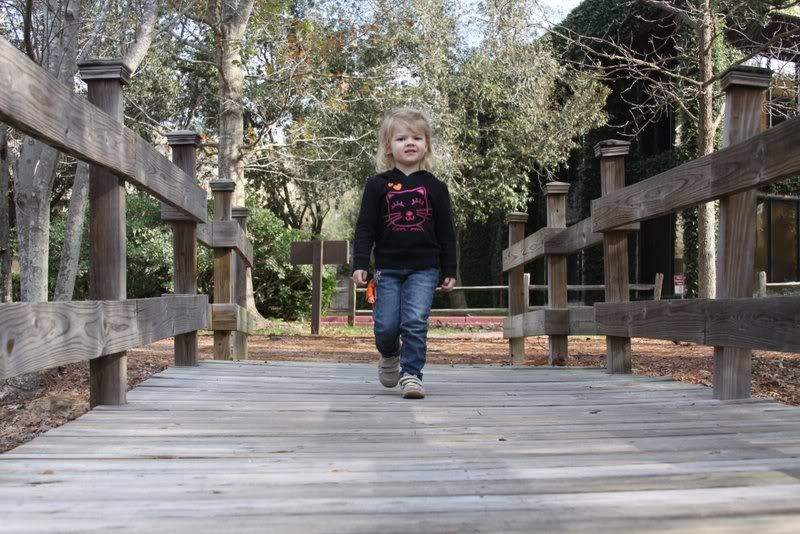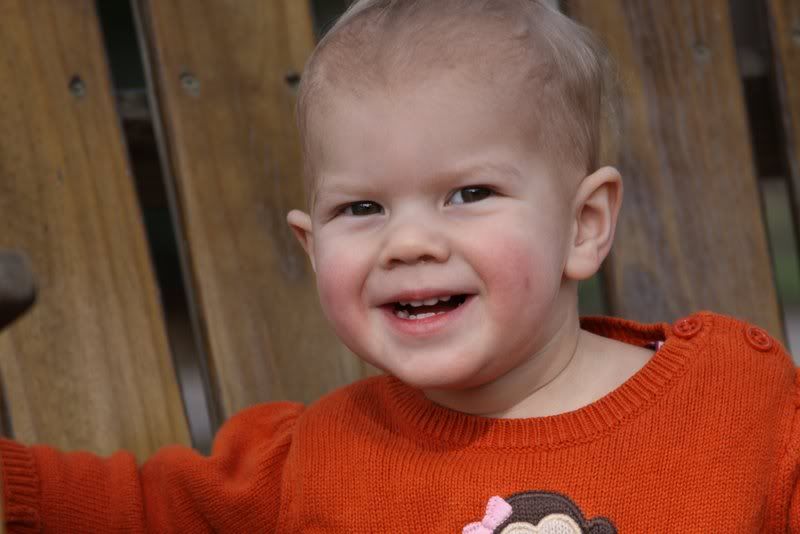 sometimes there are little moments that melt your heart and this was one of them. Blythe very generously gave Jericho her pinecone.
We packed up and headed to the Cypress outlet malls where we spend the day with the Romansky's. We scored two new pairs of shoes for Blythe, but the best deal we got was spending much needed time with our good friends whom we miss dearly. There is nothing better than meeting up with good friends where the conversation just flows and everyone is so happy to be in each others presence.
Once we wore the kids out and we couldn't deny them naps any longer the Romansky's headed back to Bryan and we headed out to the next leg of our getaway... COUSINS!
I loved having lots of cousins as a kid and sadly my kids don't (yet) have that experience too often. Blythe was very pleased to learn that even in a house full of boys there were plenty of dress-up clothes.
She watched her older cousin in aw as he taught her the finer points of jump roping.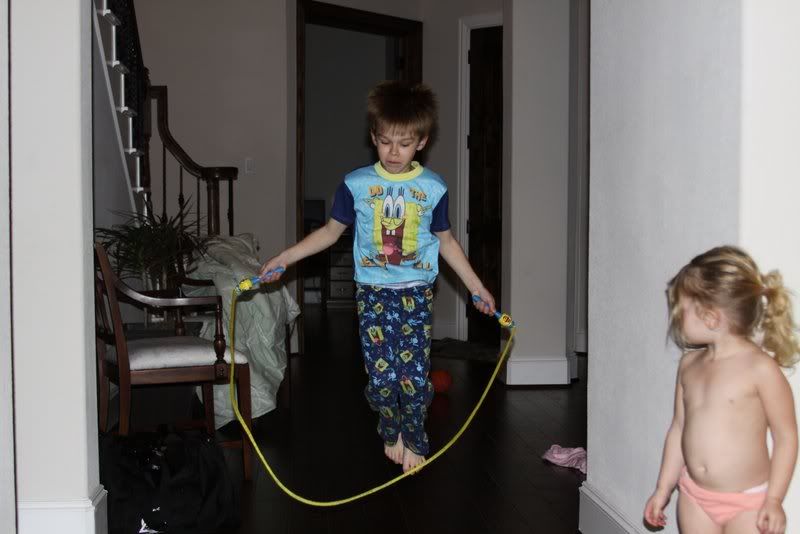 This is a patient and loving boy. He worked with Blythe for a good 20 minutes teaching her when to jump so he could jump rope with her...SO sweet
Having older cousins who know how to read is a huge bonus!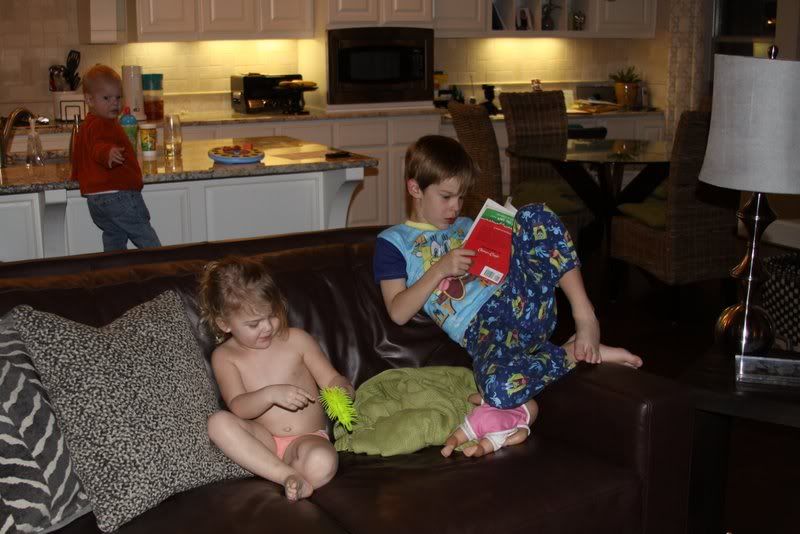 My child has a problem with clothes - she thinks they are completely useless and usually by 5 I have stopped trying to convince her otherwise - hence the more than half naked Blythe
And young cousins are just as much fun too. To the park!
This little lady would swing all day if someone was willing to push her
Sometimes last minute and unexpected is JUST what we need. I need some good 'girl' time with people I knew well, not with new people. Both types of conversation are good, but sometimes you need one more than the other. And while yes it is true that you have to have the first to get the latter and some of these firsts will transform; I needed a big scoop of the latter and Robyn and Julie delivered!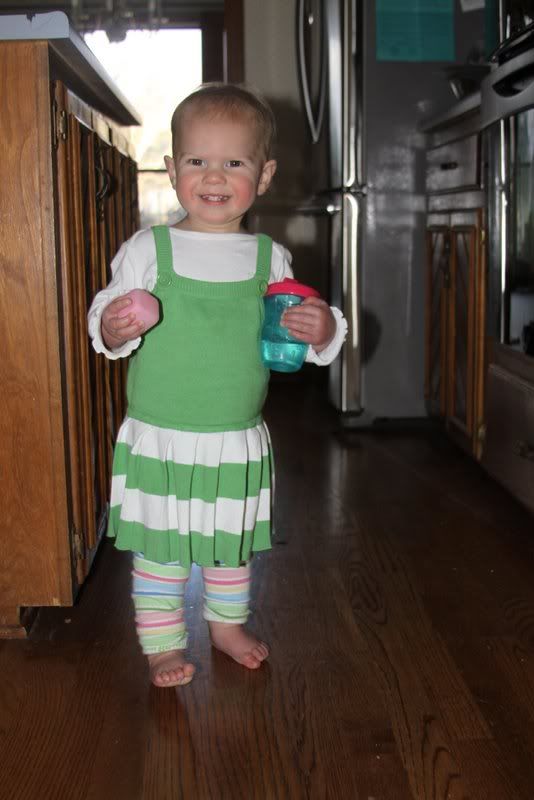 SMILE..it's Valentines day and I have two little valentines to craft with and get ready for when our main valentine gets home!