Yesterday was Valentine's Day and oh did we celebrate our love!
We started out the morning with heart-shaped waffles.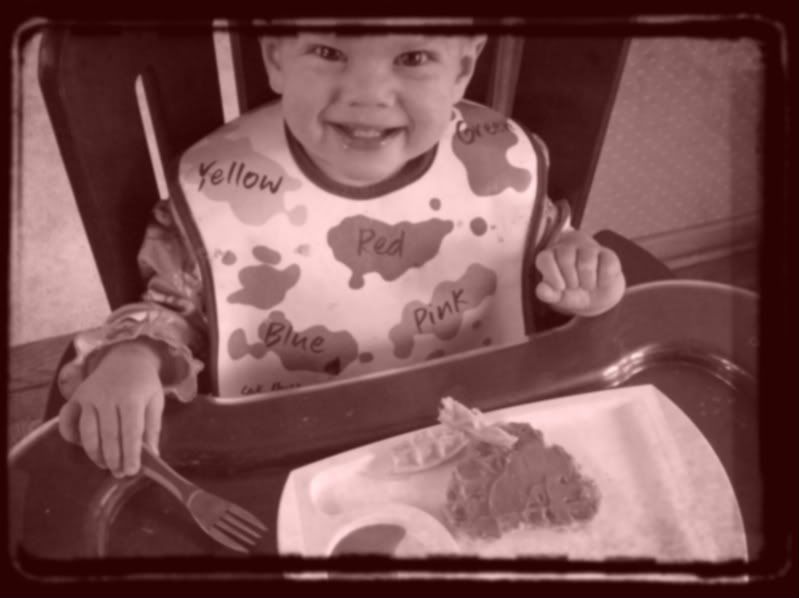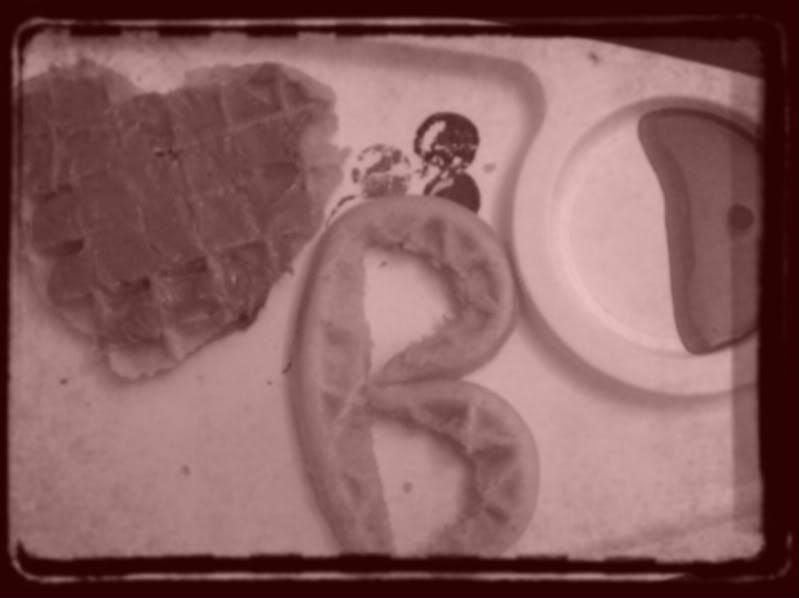 We decorated Valentine's and Blythe denied being my Valentine, Jericho's, or Mamo's she insisted that Ian was her Valentine! We told her she could have more than one, but she wasn't interested.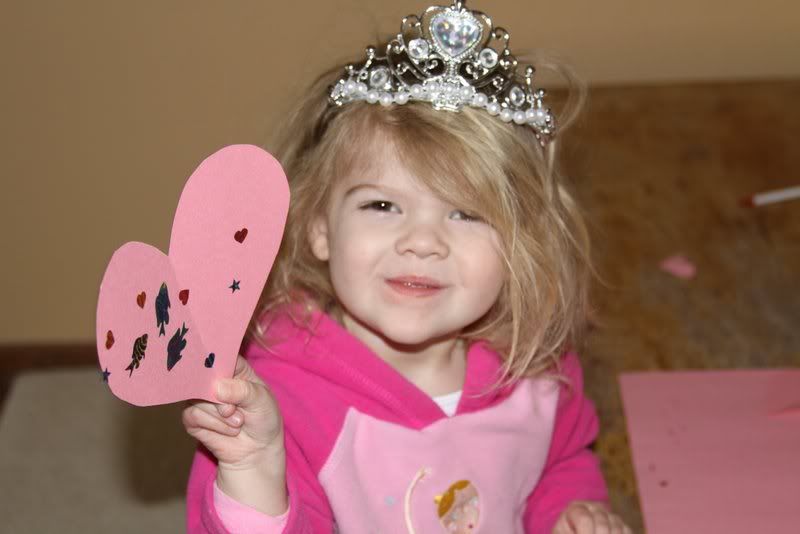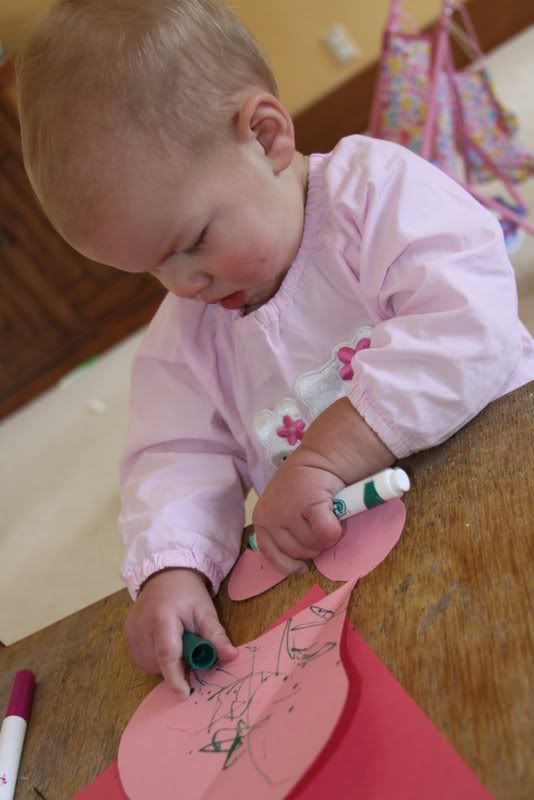 I love her people. They don't have a neck, much less a body, but they are SO happy.
And sometimes all they have is a face, but she makes up for it by giving them earrings.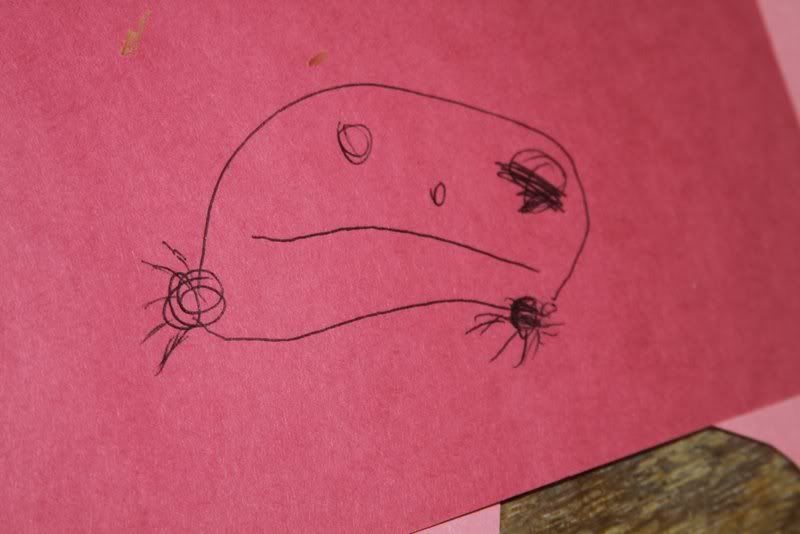 This wasn't exactly what I had in mind for Blythe to wear on Valentine's day, but when you have a 3 year old with a mind of her own, you rarely get to pick out her outfit...regardless of how hard you try.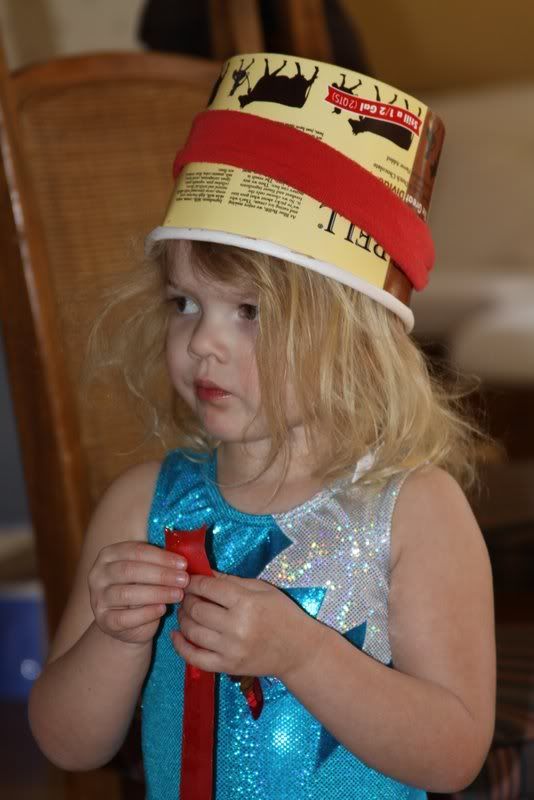 This little ensemble inspired a day of Paton Twirling and marching..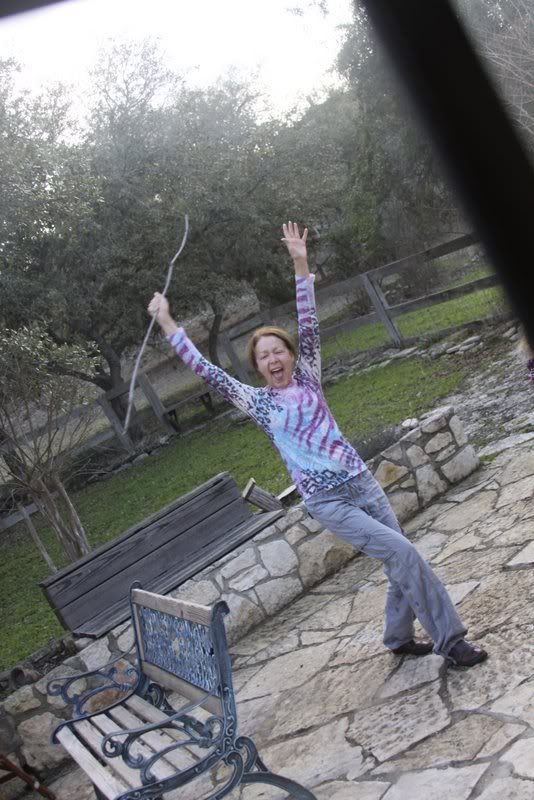 We concluded our day with a warm bowl of home-made tomato bisque soup and some yummy valentines day treats.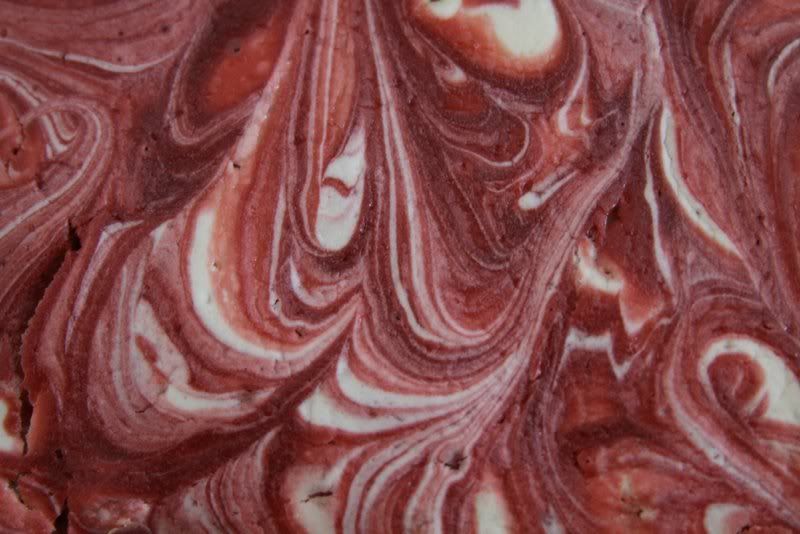 HAPPY VALENTINES DAY!