Blythe was so excited it was 'Blythe's birthday.' Last year she really didn't get it, but this year she knew what a birthday, birthday party, and birthday cake was. We had celebrated Ian and Mike's birthday and we had been telling her that after Mike's birthday it would be time for her birthday, and to say she was ready is an understatement.
Jason and I started out the morning decorating the train cake we had cut, crumb layered and froze the night before. Blythe was more than happy to help us with clean up:
[no, we didn't purposely coordinate the frosting color and the panties]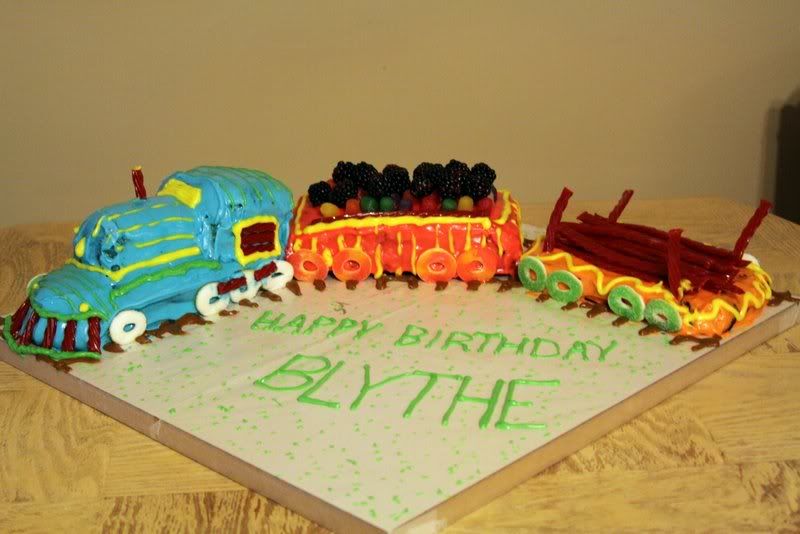 After nap it was time to get lathered up with sunscreen and put on our swim suit for the pool party. Blythe even let me give her 3 pony tails. Getting her to pose for a cute picture with said pony tails was another story: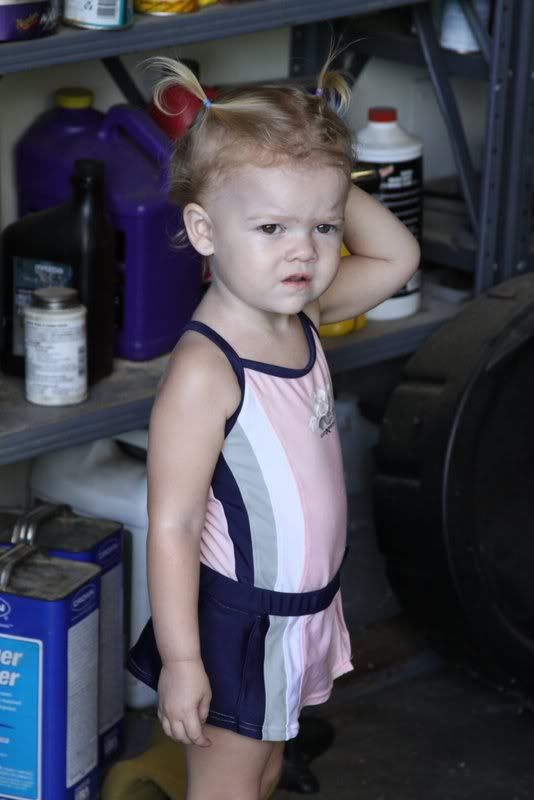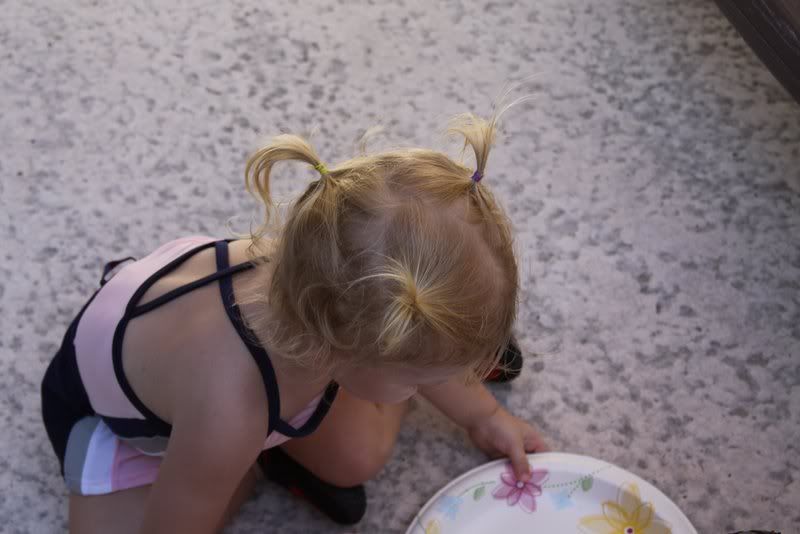 Yes, I admit it is a lot of what appears to be the same picture, but my little one finally has enough hair to put in a pony tail and I am tickled so I took lots of pictures and I can't narrow them down.
Blythe helped us load the coolers. Although she has another 19 years before she can pick from this cooler she was happy to provide for her party guests: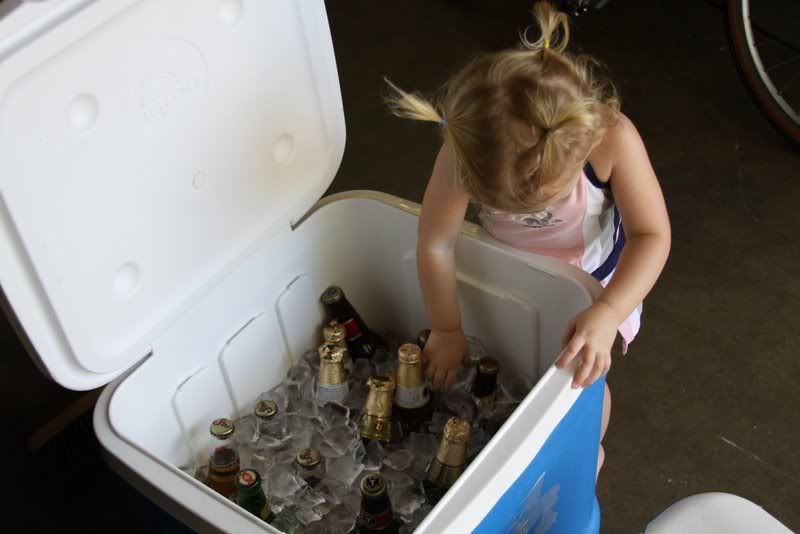 For some the 2nd birthday just isn't as special/important as the first birthday, but to me it was just as important. I thought about just celebrating with family, something small, but I really felt she needed a birthday party. Party we did, 15 kids and 16 adults. We very much enjoyed the toddler take over and the beginning smiles and laughs of the newest additions.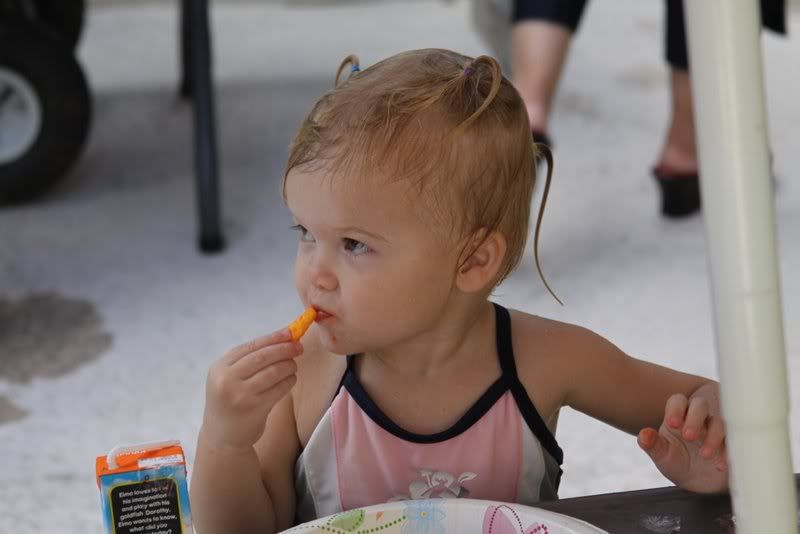 *Take note how Blythe is on her own side of the table in the first picture, but by the third picture she has scooted right up next to Ian.
Then there was Cake. Blythe knew exactly what to do, she proudly listened to us sing Happy Birthday and then blew out her candle in two attempts, no assistance required.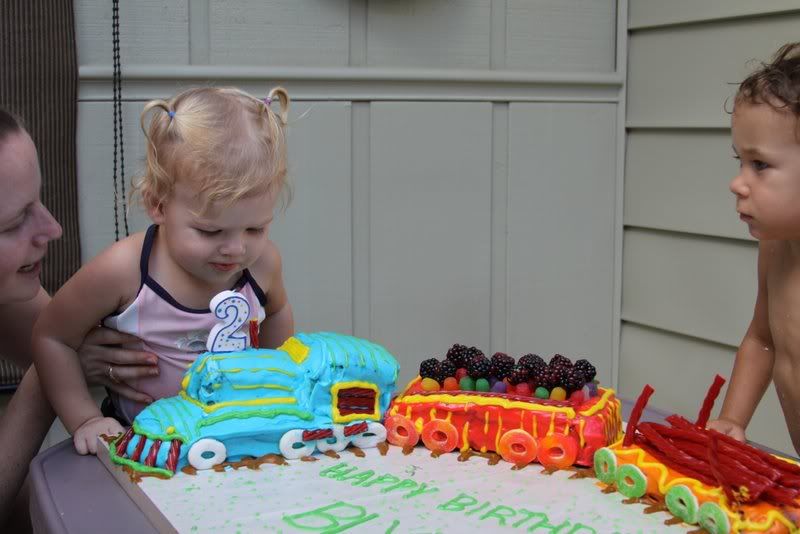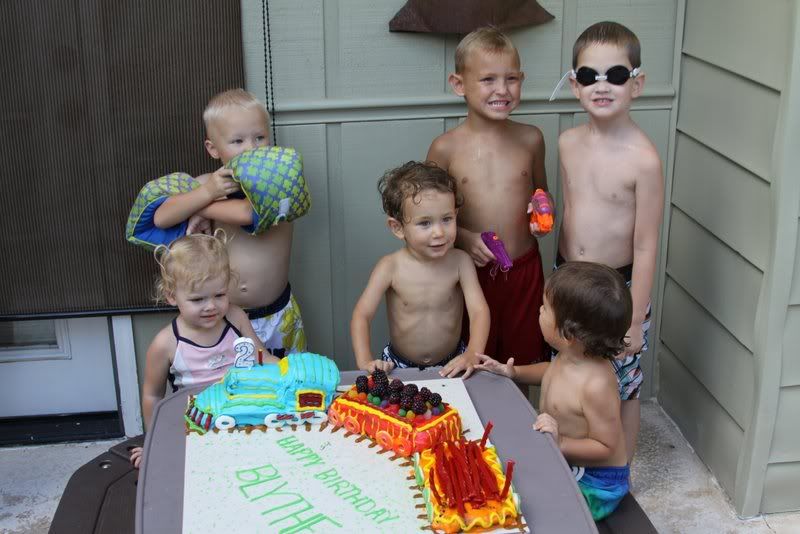 And Presents: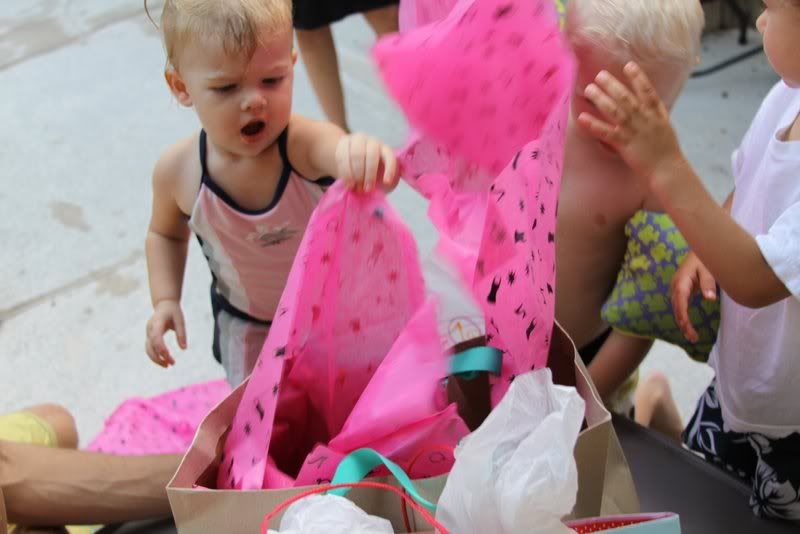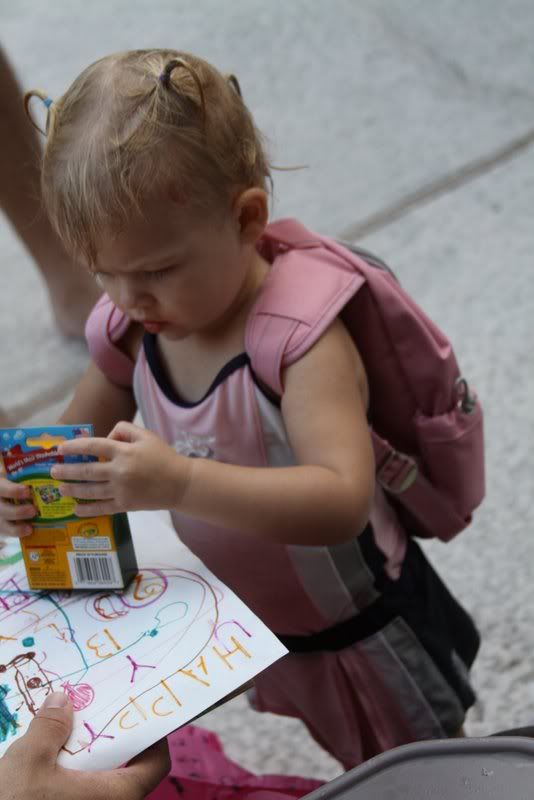 Thanks to everyone who came and helped us celebrate Blythe's second birthday. We had a great time and it was just as special as the first, just the way we like it!