Who knew that playing dress-up in Mommy's closet would start at such a young age!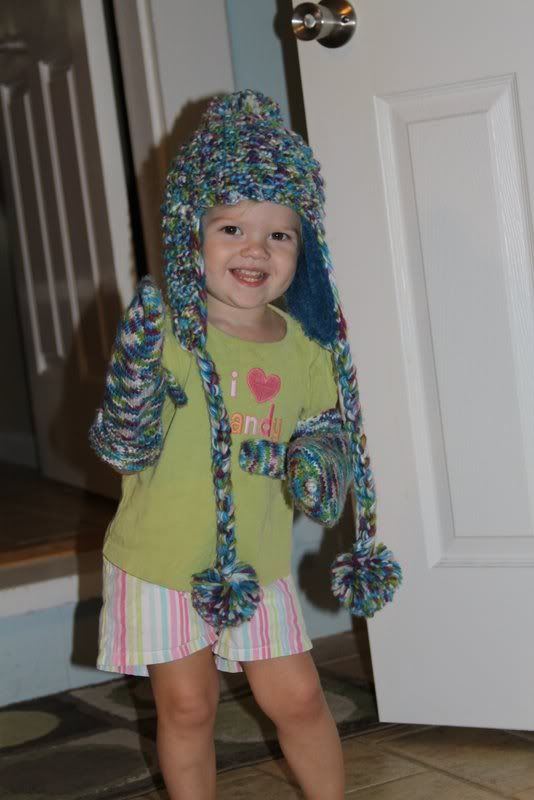 She had a little help from dad with this one. This is a tank top that Jason tied in the back and turned into a sun dress for Blythe. Pretty cute if you ask me.
And who can get enough smiles?