I like change, variety, trying new things, and my hair is no exception to this desire to experience change. If you have known me very long you know that I tend to grow my hair out and then cut it off and repeat the process. The last time I cut it I found a purpose for my hair. I sent it to locks of love. It has been over 2 years since that last donation and it is finally time to cut it again. I knew it was time because I am a pony tail girl 99.9% of the time, but lately wearing my hair in a pony tail for long periods of time resulted in a head ache. I would have liked about 2 more inches in length after the initial 10 inch cut off, and I contemplated being selfish and cutting it to where I thought my ideal length would be (only about 4 inches, a far cry from the minimum 10), but hey its hair and it will grow back and I like change, drastic change...right? I had Landon come over to the house and do the honors.
BEFORE: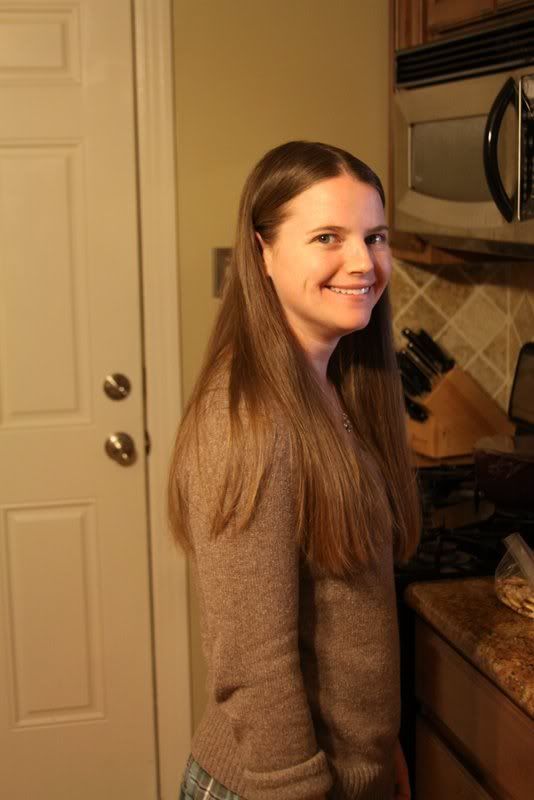 The Measurement:
Landon: "Are you ready?"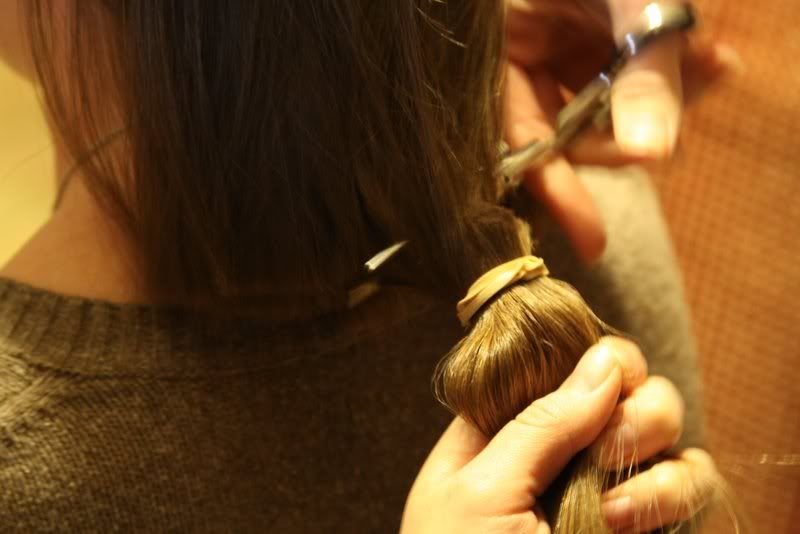 AFTER: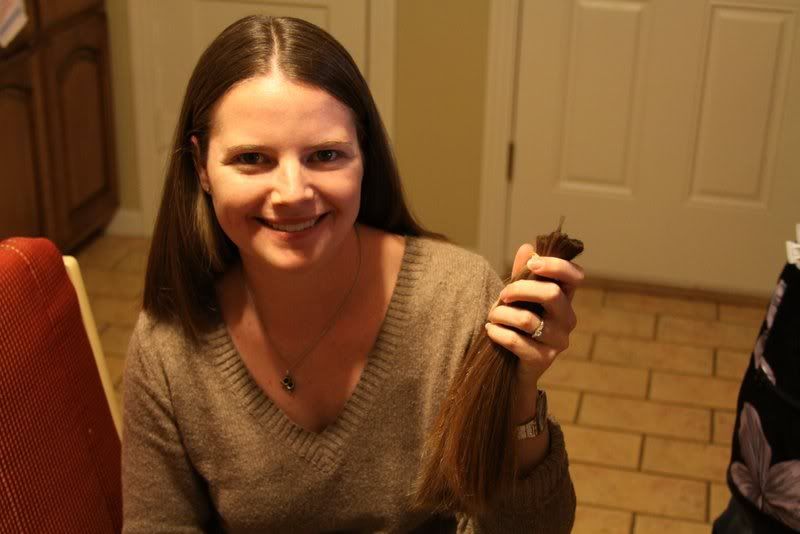 The new length meets the requirement of still doing into a ponytail and its nice to be able to make my hair look presentable (sans ponytail) in about 5 minutes.
************************************************************************************
While some may suggestion cereal, bananas, avocado's for a baby's first food. Daddy suggests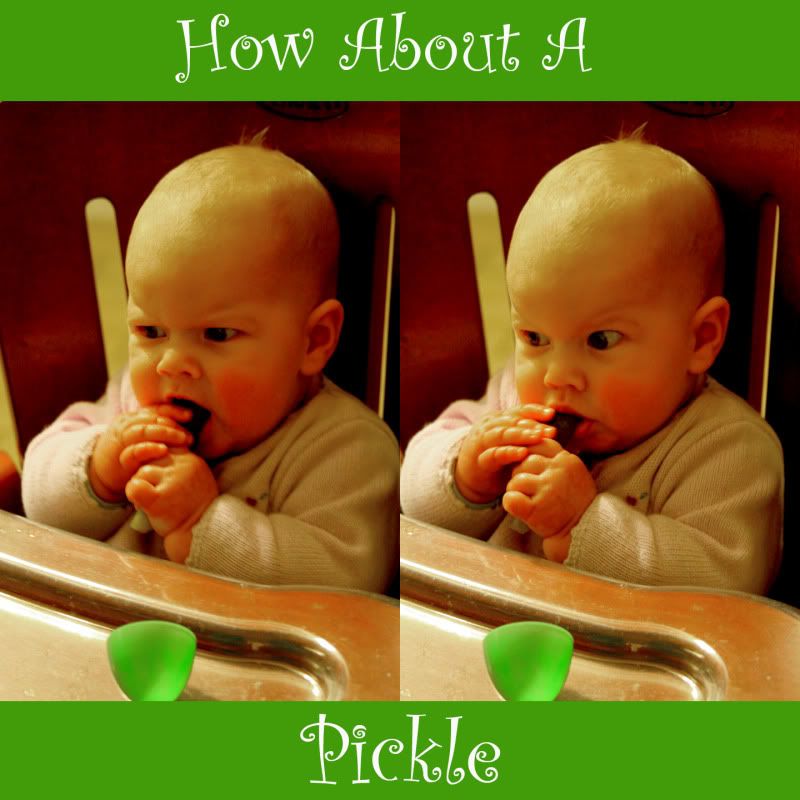 *Notice the little bit of hair sticking straight up in the back...baby's getting hair!
Speaking of trying new things, I had a friend teach me how to knit on Sunday so that has been consuming my free time, but I have just about finished my knitting project so cute video's and more pictures in the next day or so.