Outside of going to mass we spent the entire weekend just the four of us. As much as we love to travel and spend time with family and friends we sometimes forget how nice it can be to just .... be. Enjoy an impromptu game of trouble or building blocks for Jericho to knock over and send her into a fit of laughter. How much fun two sisters can have underneath the kitchen table.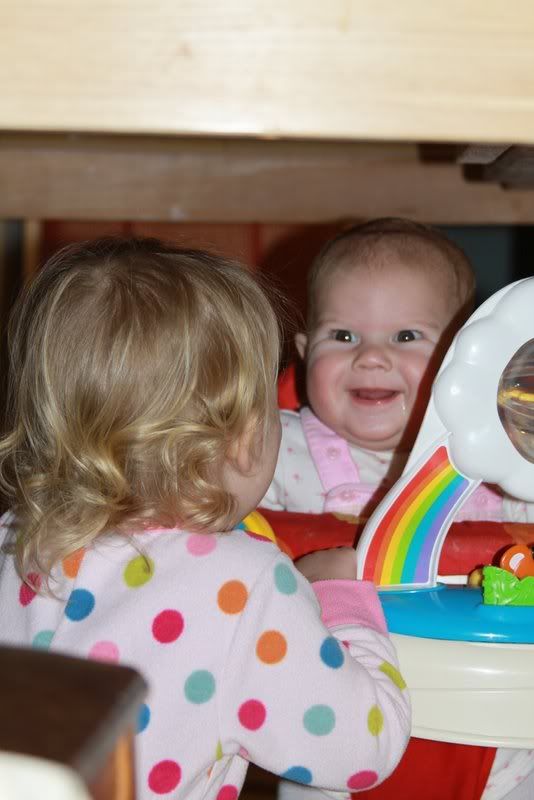 And the smiles, all the smiles!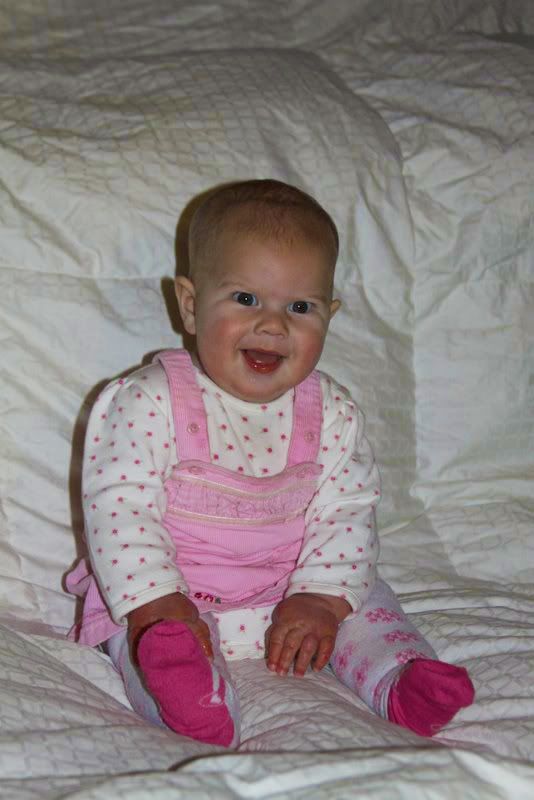 Waking up on Saturday morning just mommy and baby while daddy and Blythe sleep in. Enjoying that rare one on one time and then deciding a boring cereal breakfast is not what this Saturday calls for, so Jericho and I head into the kitchen and decide on biscuits using our new nativity cookie cutters.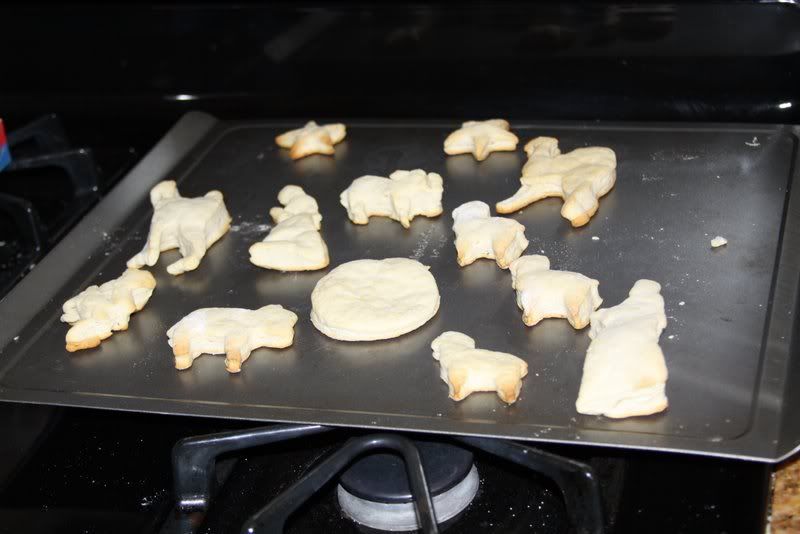 Vacuuming the rug countless times this weekend as Blythe enjoys crafting, particularly the cutting part. Our little artist in the making!
This evening I asked Blythe what she wanted for dinner and she said "pasta," so we went all out, completely home made, right down to the noodles. We needed 3.5 cups of all purpose flour, but we have been avoiding the grocery store like the plague, partly because its cold and partly because the game of 'how long can we make it without going to the grocery store' can be fun, so we ended up with a little AP, a little bread and a little wheat, and it was still edible. Jason and Blythe aren't too big into the veggies so I have been hiding them where I can and I have found that you can hide spinach in a lot of things and its quite tasteless. So yes those meatballs look green, but its NOT because the meat is bad.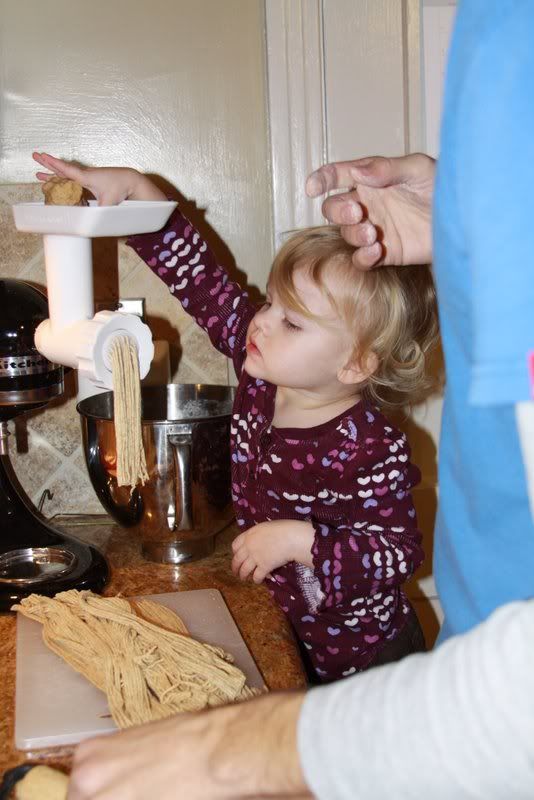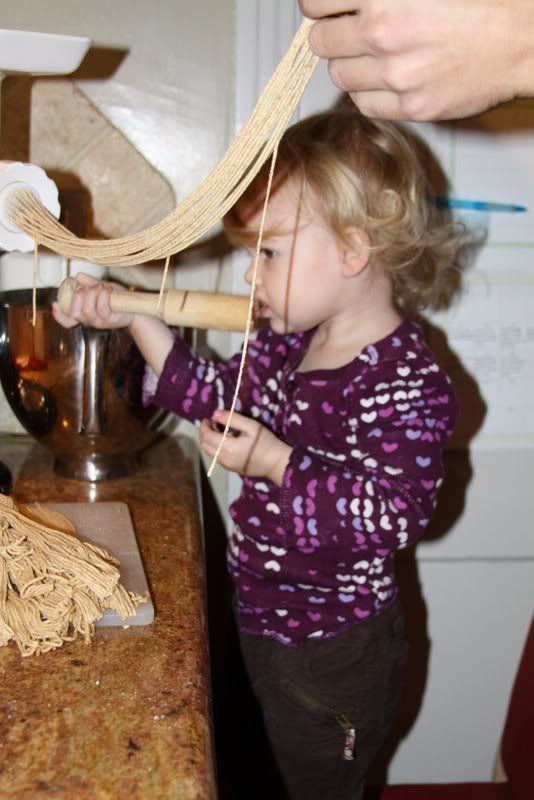 All good cooks do a taste test...right?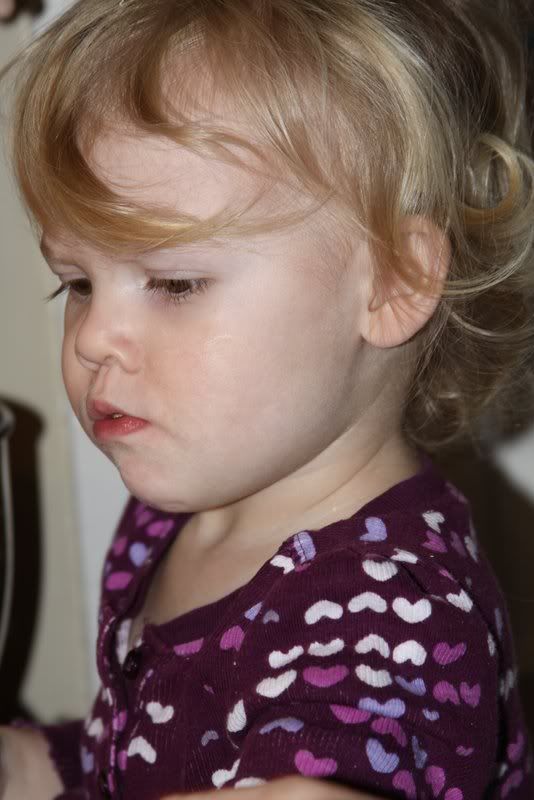 We wrapped up our evening with a little game of cowgirl where Blythe rides her horse and calls the cows "come on girls" and Jericho and I ride the bull around rounding them up.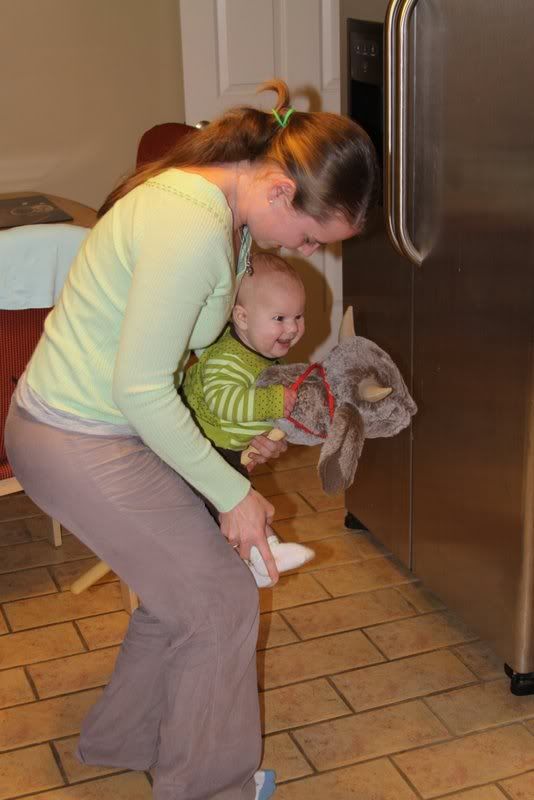 We had a great weekend, hope you did too!