This morning we set out for a play date at the horticulture gardens followed by a picnic. None of us had been there before so we really didn't know what to expect. We loaded up snacks and lunch and had a park in the back of our pocket just in case the gardens were a flop. That's the thing with play dates, you never really know how they are going to go. Inevitable if you plan to have some good mommy chat time it will be a play date that requires a lot of mommy assistance.
This morning was one of those absolutely Hollywood style picture perfect play dates. We were all running a little behind schedule but pulled up in the parking lot at the same time! We started out on our garden walk and came across a few cactus, one of them didn't appear to be very prickly, but Jonah quickly learned that it did indeed have prickle's on it, but no sweat Super Mom of the day, Lauren, had an antiseptic wipe and a band-aid, crisis averted! Somewhere in the walk Oslo was greeted by a few ants, but after a little carry time with mom everything was right in the world again. The kids enjoyed walking around the gardens and looking at the flowers, but by 10:30 it was getting hot and the kids were ready for a snack. At this point I thought we would sit under the pavilion for about 15 minutes, have a snack and then migrate on to the park. I was pleasantly surprised to be wrong. This pavilion had everything that 3 toddlers needed to stay entertained for hours. There were stairs, a ramp, rocks, and a golf cart..aka, toddler heaven. The 3 toddlers happily played while we lazed around chatting. Despite the 90 degree weather it was paradise. I love when play dates go that well!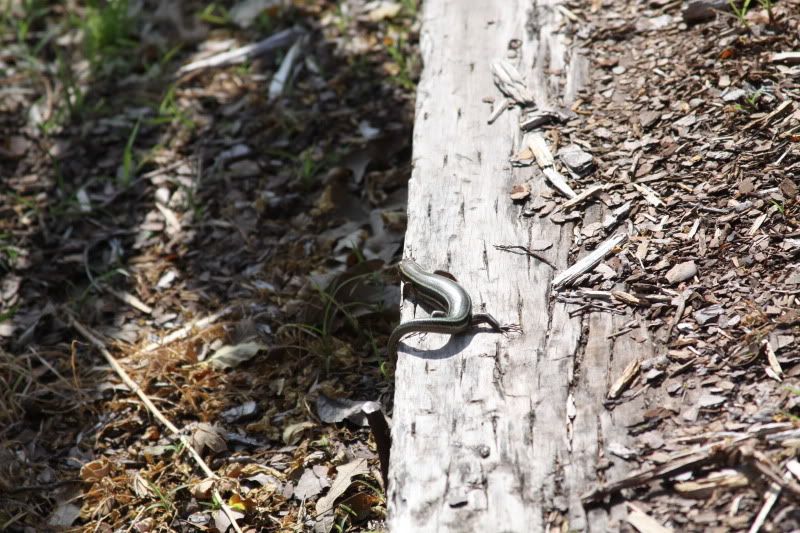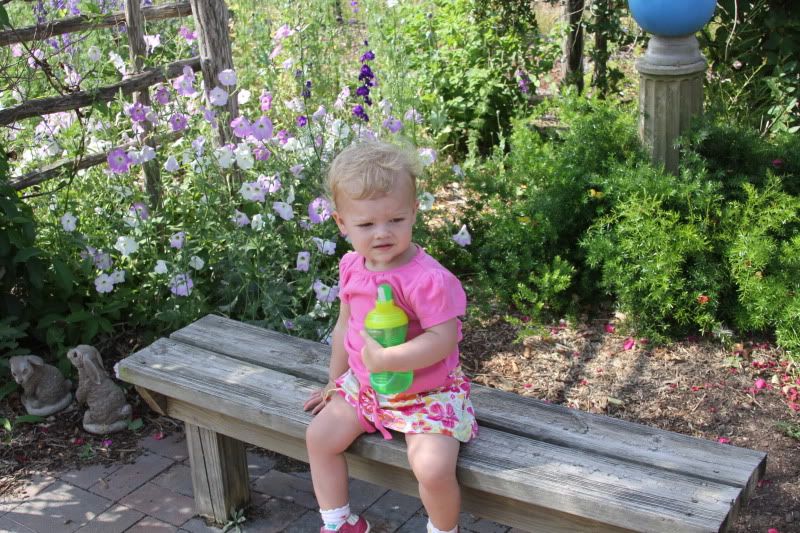 I think this flower looks like something straight out of a Dr. Seuss book.