You know life is good when all you need is a hat!
OR 2 headbands and a bib!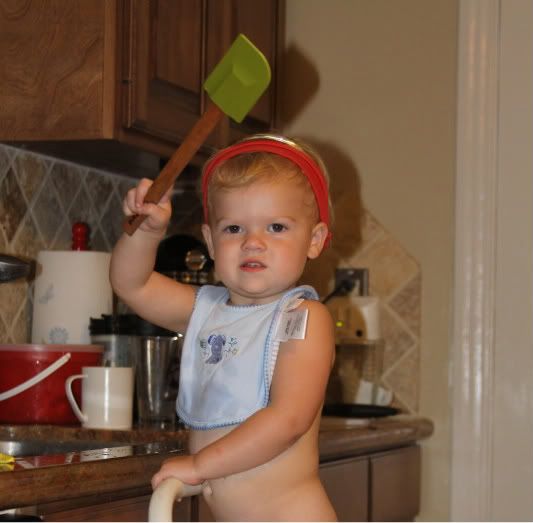 Potty Training Update:
I am sure that many of you are tired of hearing about tee tee and poo poo in the potty, but hey its a big deal around here and that's been our main focus this past week. I can't believe that is has only been a little over a week and we already have a handful of accident free days under our belt. We have even progressed from a toddler nudist colony to a toddler with pants! Blythe is doing wonderfully impressive things as this 20th month wraps up.