Have you ever been to a pumpkin patch with a 2 year old? It is a super exciting place to be. If you think pumpkins are mundane or just not as much fun as they used to be you need to go with a 2 year old.
"Blythe how many pumpkins are you getting?" .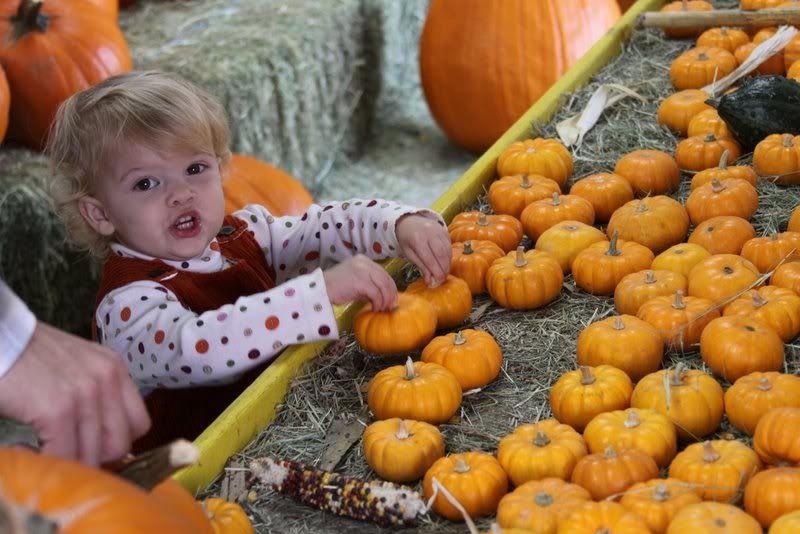 "TWO"
Most of the non baby pumpkins were too heavy for Blythe, but when she came to one that she could pick up all by herself her face lit up like the star on the top of the Christmas tree.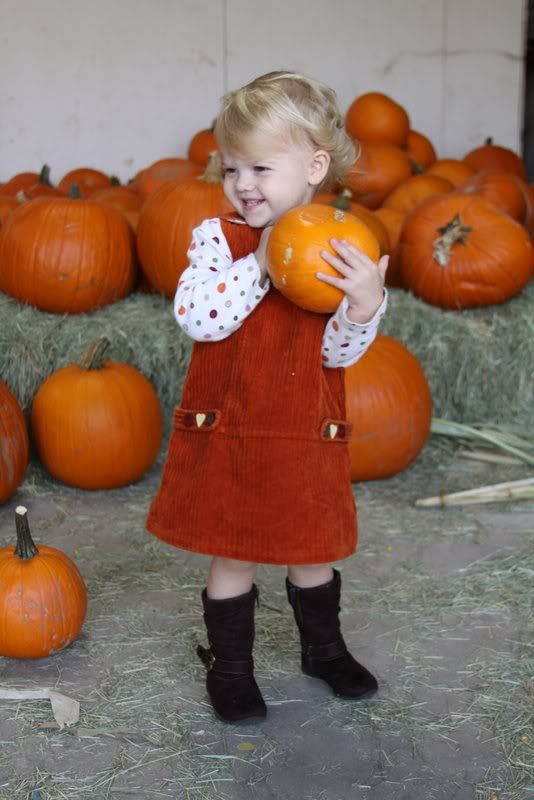 Of course we had to try and get a picture of Jericho in the mist off all the pumpkins as well.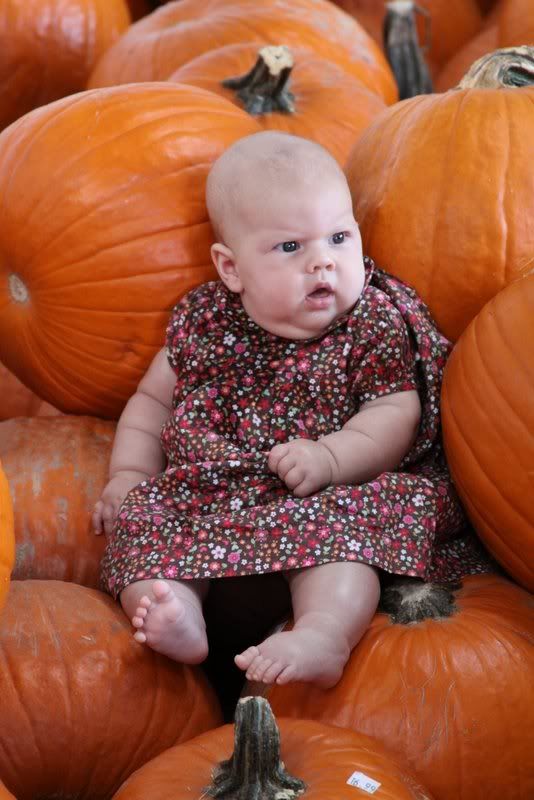 Apparently this is the largest pumpkin in Texas. How often do you think they fed this one steroids?
Then it came time for the photo shoot and someone had a case of the silly's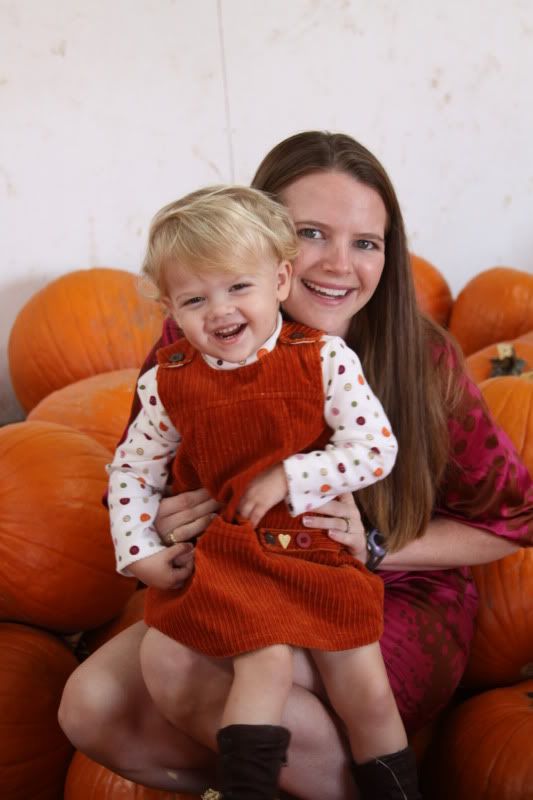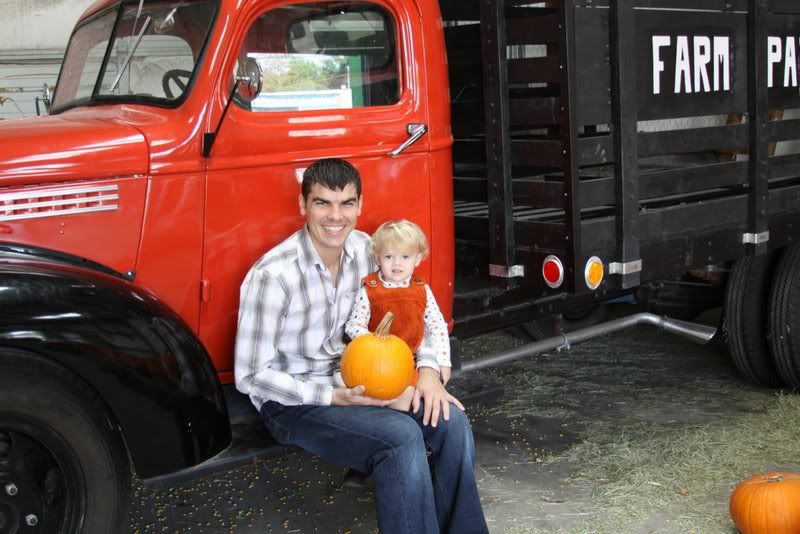 To get one great picture that you just cant wait to order in an 11x14 and put in a frame and hang it on the wall for all to see can be a challenge, but to get two in one photo shoot is well...possible and amazing. I LOVE these two.