We started our Halloween festivities on Friday night at our playgroup. Blythe was dressed up as a cowgirl and just as we were walking out the door she started to shuck her cowgirl clothes. She pulled on the shirt and said "I don't like this shirt, I don't want to be a cowgirl." If Blythe wasn't able to undress herself I would have tried to convince her to be a cowgirl, but before I got more than a few words out the outfit had hit the floor and it wasn't moving unless it was to the dirty clothes or back on the hanger. I quickly glanced up and saw the Ballerina clothing hanging in the closet and said "do you want to be a ballerina?" I breathed a sigh of relief (seeing as we had no other options) and a little bit of a 'really? Really? My daughter is going to dress up like a ballerina?' Once Blythe had transformed from a Cowgirl to a Ballerina we loaded up and headed to the Lowe's house. We were greeted by Robyn and Mike who had brought the rest of our cowgirl costume (the stick horse and the hat) and Blythe still claimed she didn't want to be a ballerina, but she did want to wear the cowgirl hat. About 15 minutes into our Halloween activities Blythe decided to expand her character a little more, into a Mad Ballerina Cowgirl, seeing as she stole Peter Pan's sword and dissected a pumpkin.....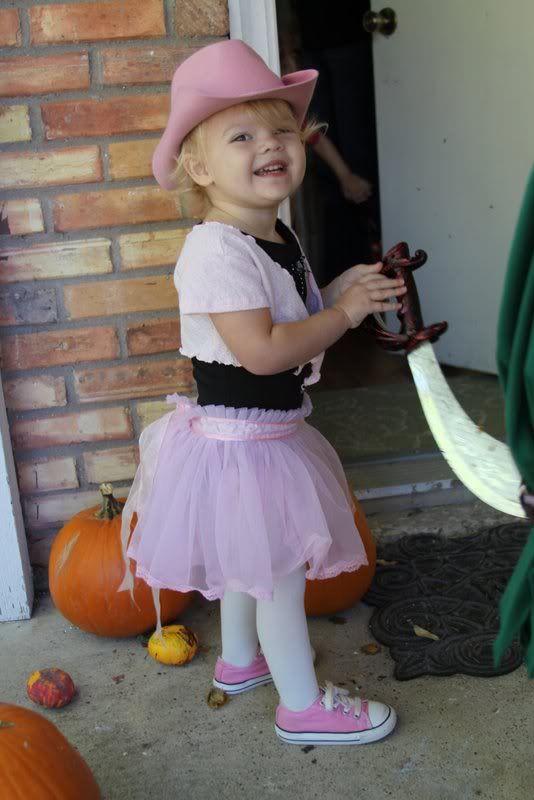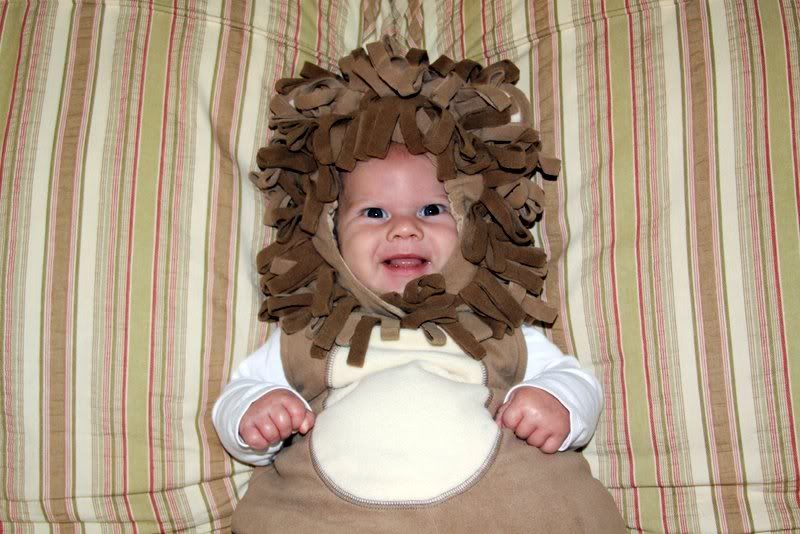 That evening Jericho got to enjoy some reading with big sis.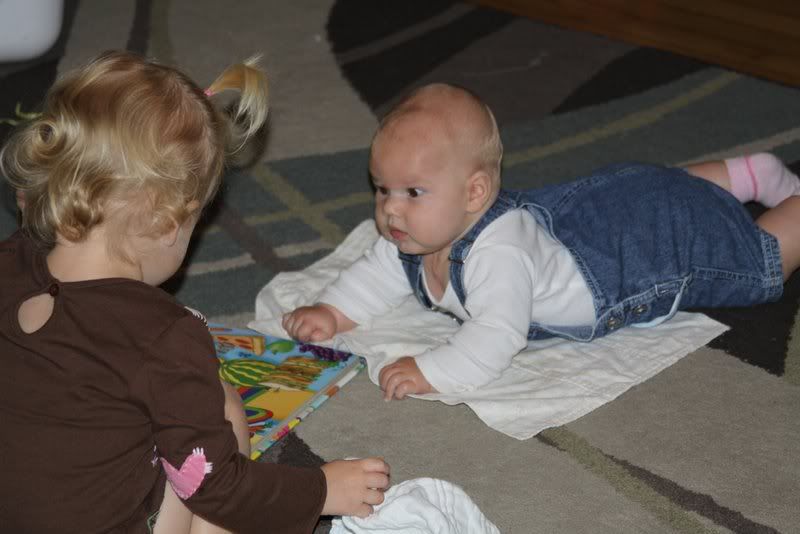 Saturday
After we finished getting the house ready for all of our guest to arrive it was time for pumpkin carving and pumpkin painting. Of course the pumpkin carving contest went to Jason, do you recognize this picture?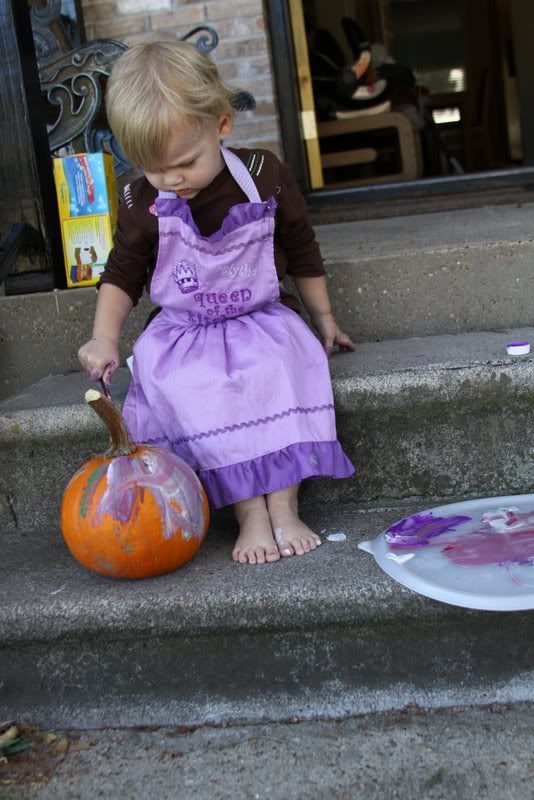 Saturday evening we went to mass and the Wilkes' treated us to a wonderful dinner at Madden's, thank you! The food was delicious, as always.
Sunday
Sunday morning Blythe débuted her new jammies (courtesy of Ladi) and just happened to match Mamo. Ladi got some big early morning grins from Jericho. Is there anything homier than everyone in their jammies?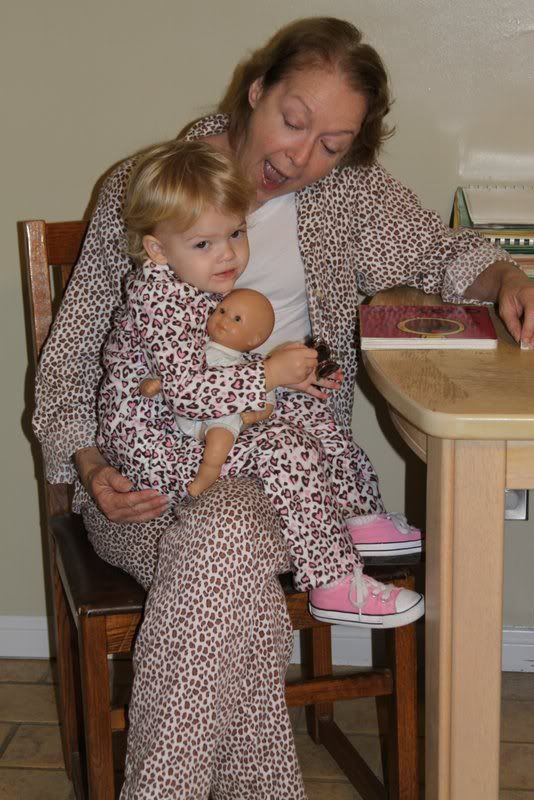 Festivity #1: Jericho's Baptism
On Sunday at 1pm Jericho was joined by parents, sibling, grandparents, great grandparents, and god parents for her baptism.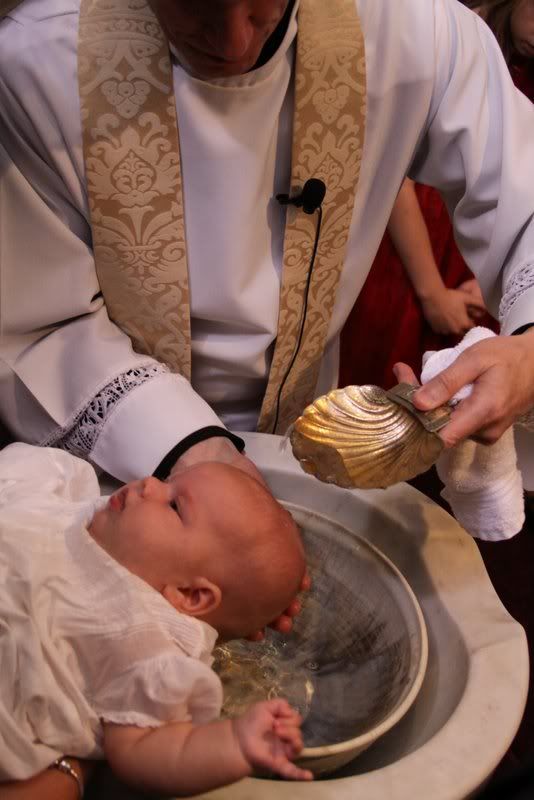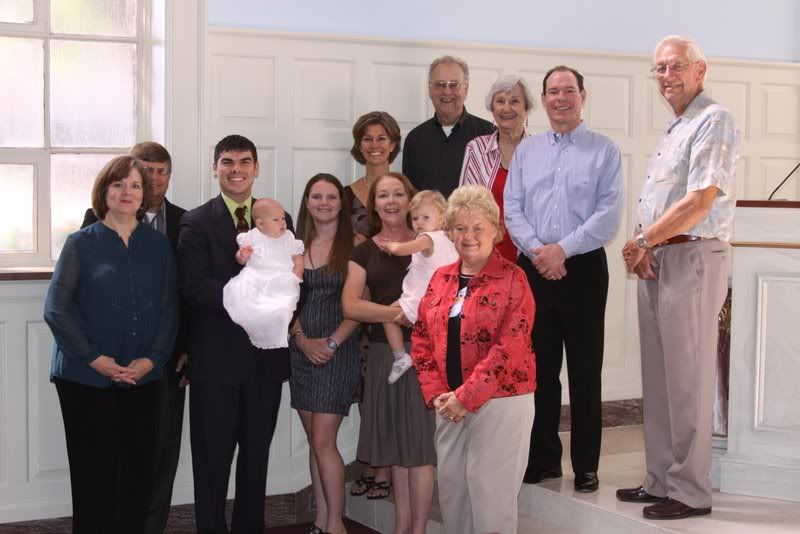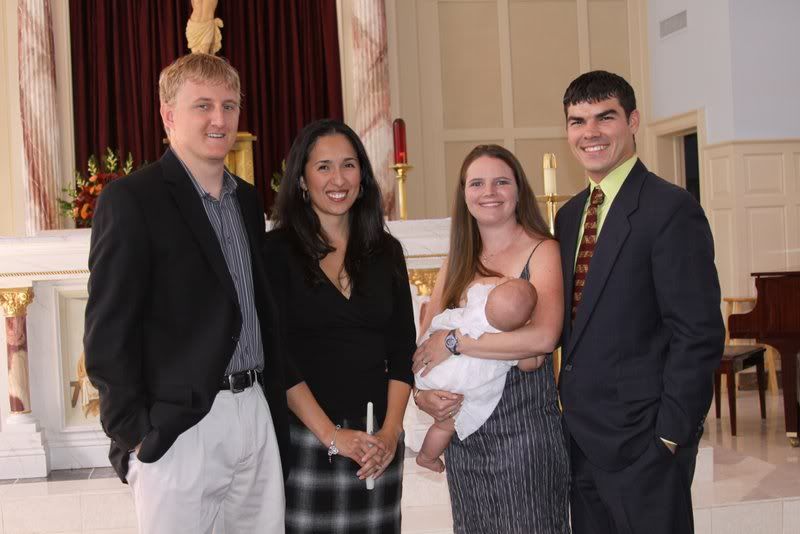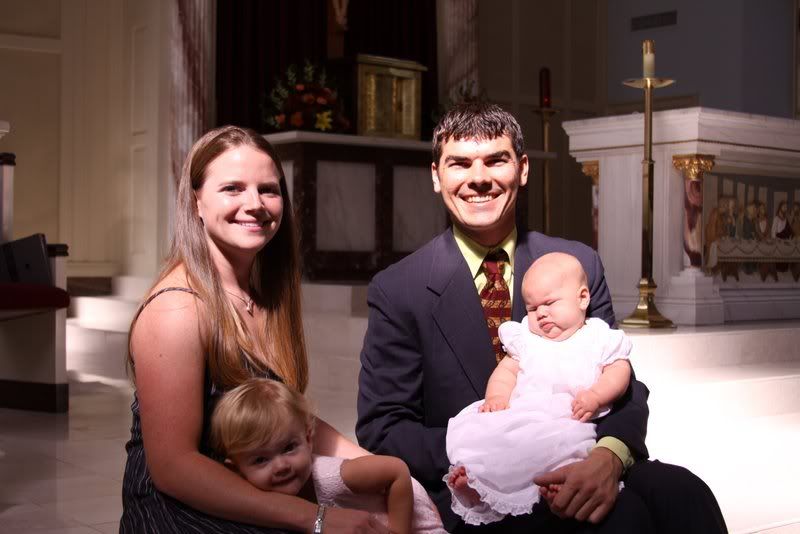 Some might claim that Jericho's cake was not very appropriate for the occasion, but come on she was baptized on Halloween so I went with a spooky cake. Of course it didn't quite all work out like the directions said it would, but Ladi has some extra patience and helped my spider web peel off the parchment paper.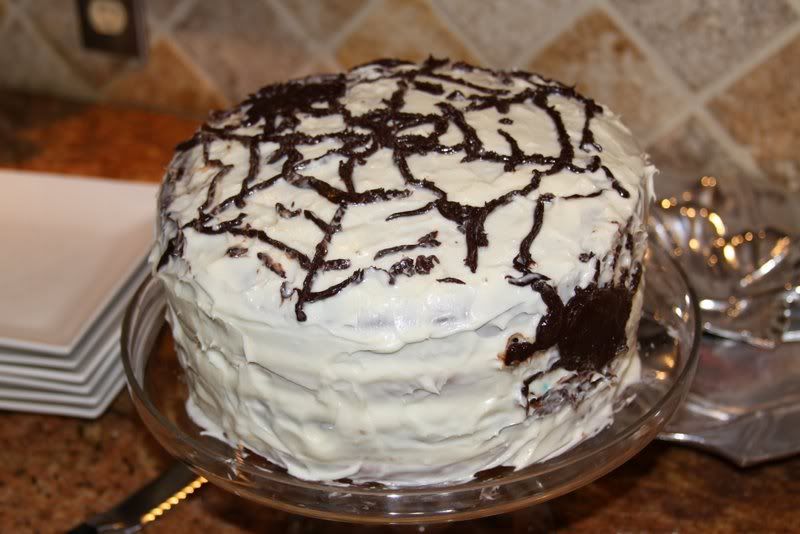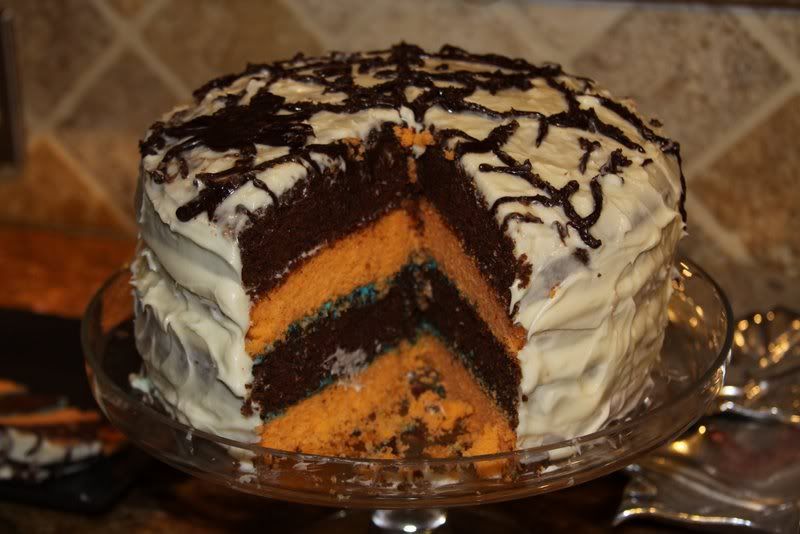 Festivity #2: Trick-or-Treating
Remember how Blythe was having a hard time deciding what she wanted to be? Well the ballerina part stuck, but this time we added a leopard head.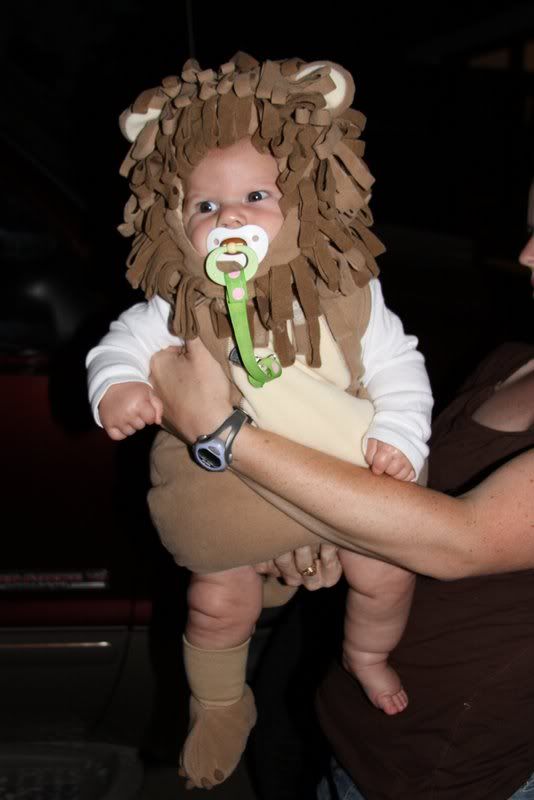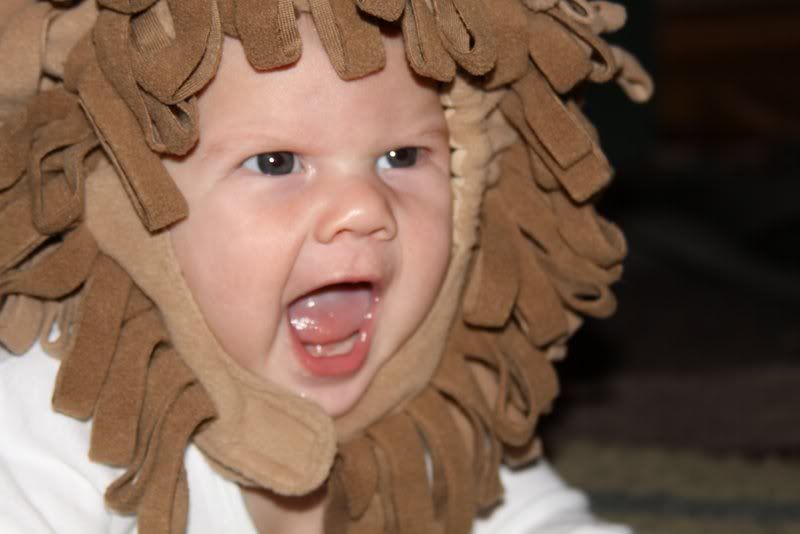 It only took Blythe about 3 doors to figure out this trick-or treating business. She would walk right up to the door, knock, and if they answered she would say "Trick-or-Treat" and if they didn't answer she would say "no one home, time to go to another house." She got enough candy that she was having a hard time holding her trick-or-treat bag (otherwise known as a pillowcase).
Great Grandma Behrens made the girls some tutu's which are TUTU cute!