We
almost
made it four full months without adding any of our Wilkes touches to the new house. We are on strict project restriction until our Bryan house sells, but our first project didn't require any new material purchases so we went for it.
When you walked into the front door you used to be standing face to face with a large mirror, great to check your teeth and your fly one last time before making your grand entrance, but completely blocking the view of the beautiful glass work on the front door from the living room and causing the entrance to feel really closed off. Now the entry way and the living room are happily joined together!
During the demolition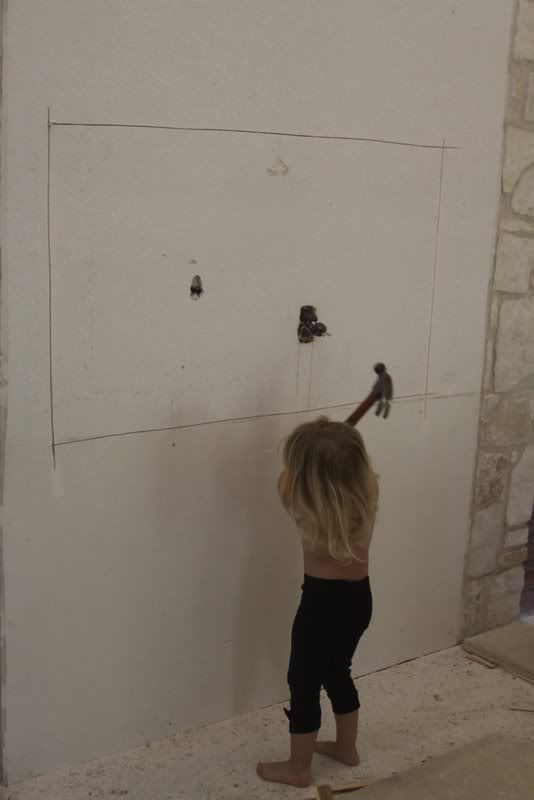 Once we pried the mirror off, and by pry I mean wedge as much of your fingers in between the mirror and the pillar and pull with all your might and hope that no large pieces of glass slice you in half (children were kept OUT of all surrounding areas) we found this wood work. Maybe better than the mirror..maybe not...
Blythe was happy to be the first one to walk through the new entry way
And Jericho rocked the panties all weekend! I guess little Jericho is no longer little Jericho. She's working hard to keep up with big sis!
Hope everyone had a great weekend!