This weekend we packed up and headed to Austin to cheer on Tia and Papa as they competed in their first Triathlon.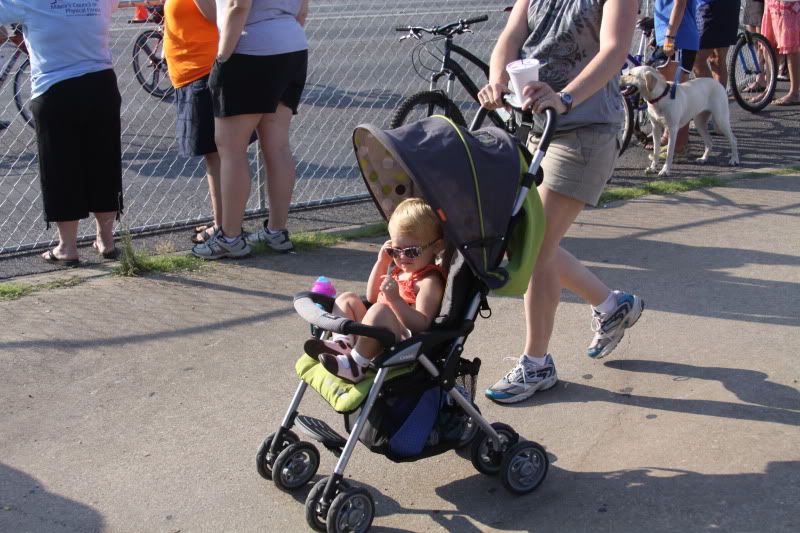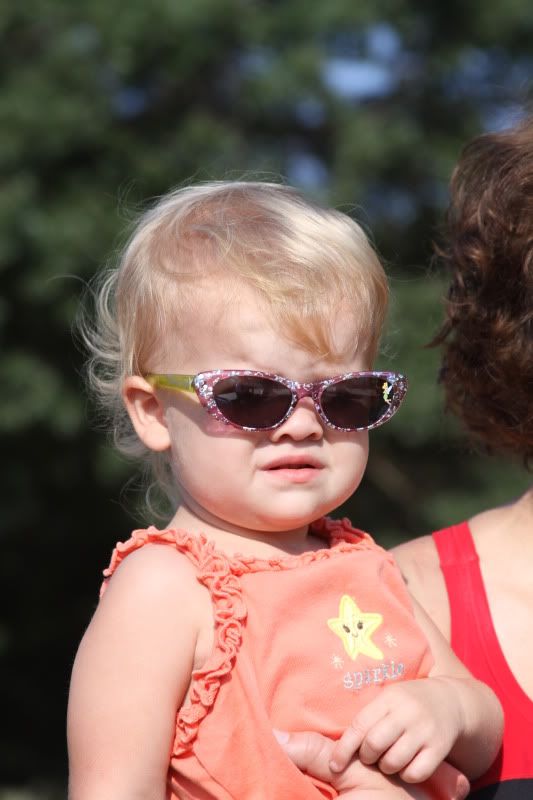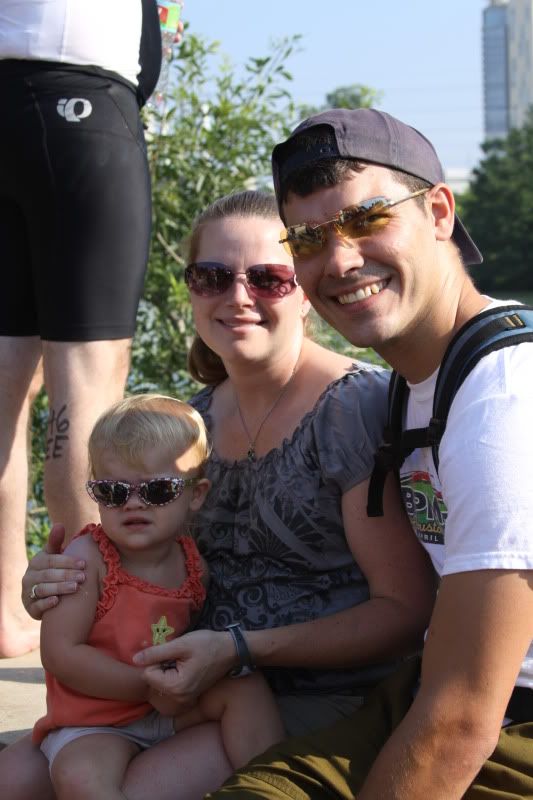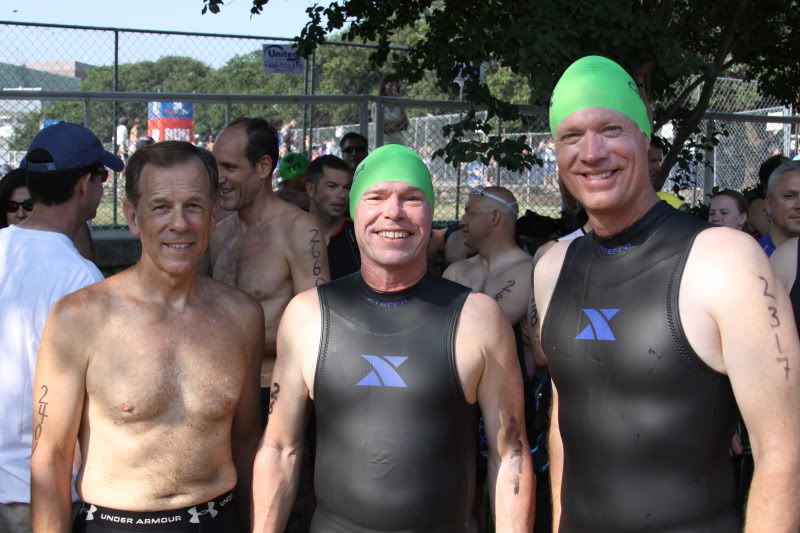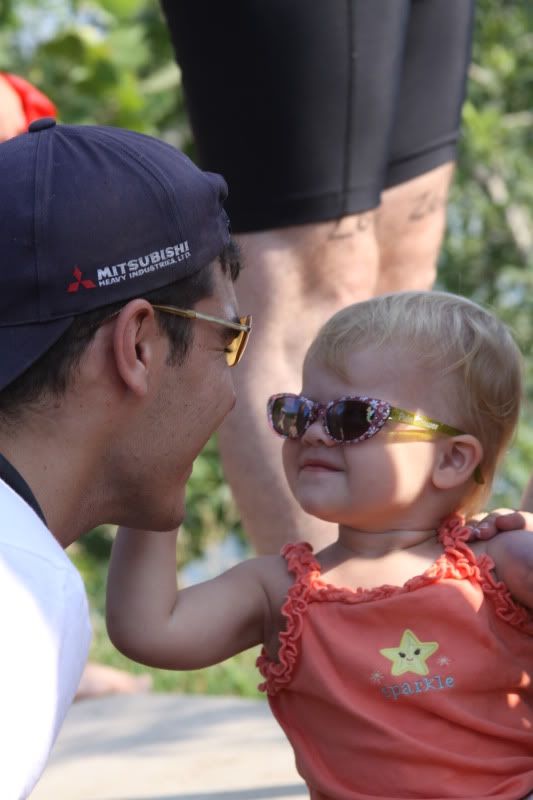 Blythe did a great job cheering them on yelling "Go Papa, Go Tia" and giving high fives during the run!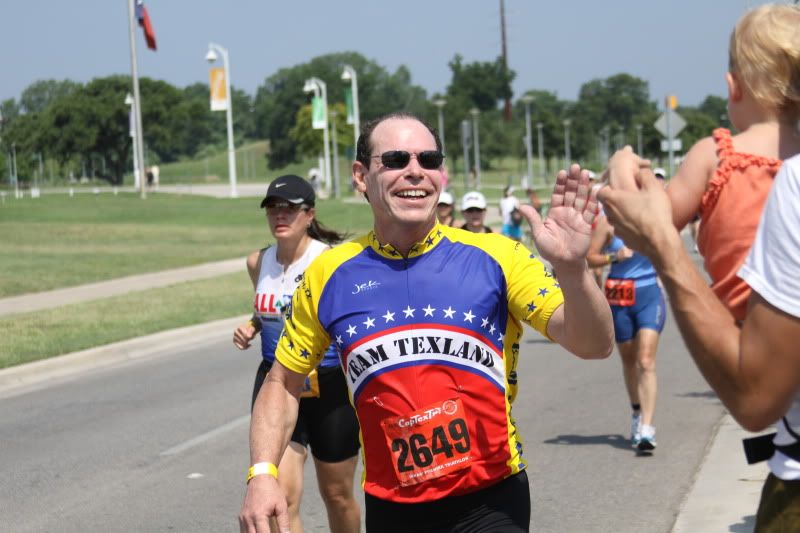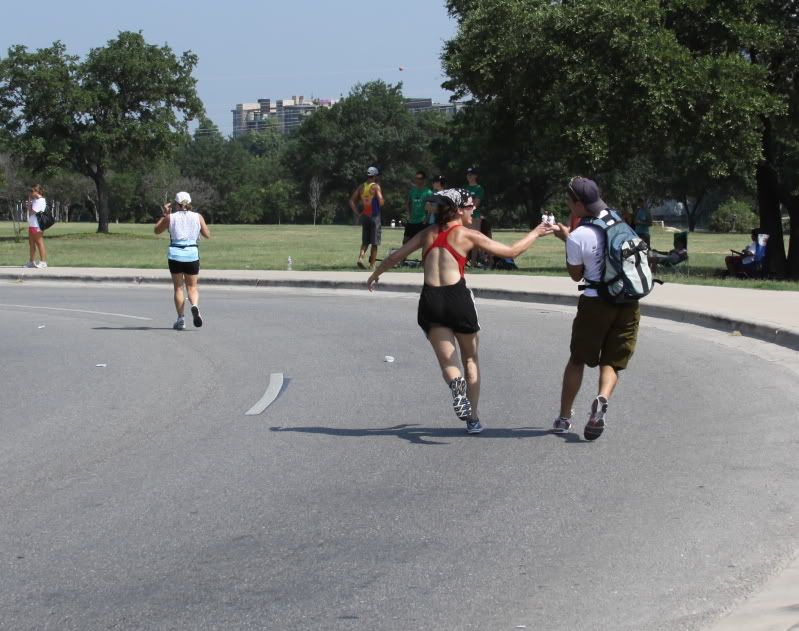 Waiting for everyone to cross the finish line.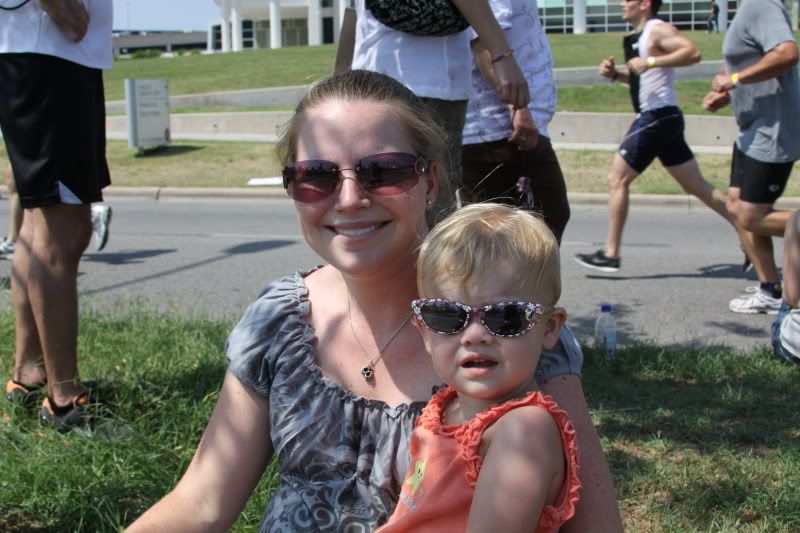 All that cheering makes a little one tired
We also have to give a big cheer to Blythe who had an accident free weekend despite being out of her normal enviornment and full of distractions! I am signing off on the potty training updates since I think we are TRAINED!!