So my big plans to "live it up," this week with Blythe were delayed by a day. On Sunday I started to have the 'thick throat' feeling where you know a cold is on the verge of taking your possibly last blissful week with just you and your first born and turning it into a Kleenex and coughing frenzy. I pumped the Airborne and the sudafed and was feeling much better by Monday afternoon. So we 'lost' Monday as far as going out and about, but we still enjoyed coloring and baking and fun activities that will be more challenging with a newborn.
Today we met our friends Jonah and Oslo at the splash pad. Prior to today Blythe had not been interested in the splash pad at all, but I was hopeful that she would find it fun since she has started to like showering in the last few days. We lucked out and she did venture into the water and had a fun time with her friends. I have to admit that I came prepared to need to do my own little 'splashing,' wearing light weight clothing that would surely dry quickly, but I lucked out and it was pretty nice sitting in the shade and getting the occasional breeze from the sprinkler and the little wet hugs from Blythe.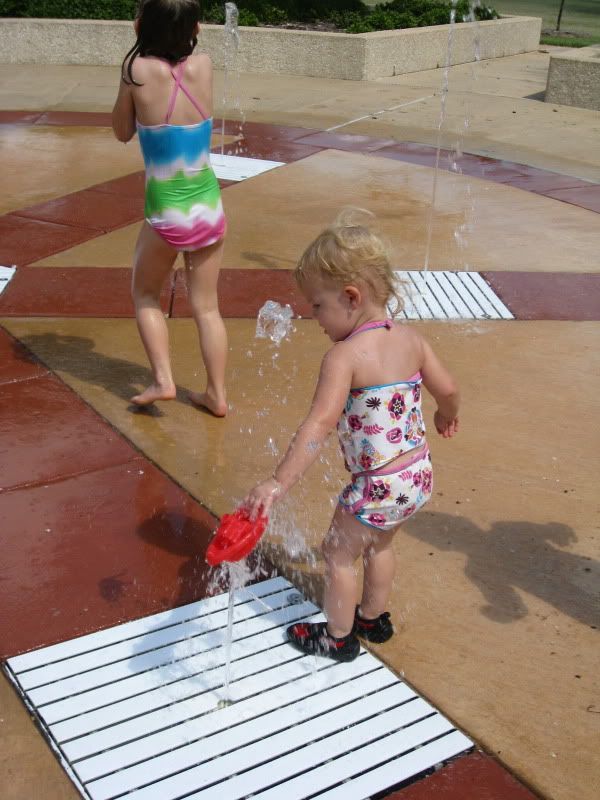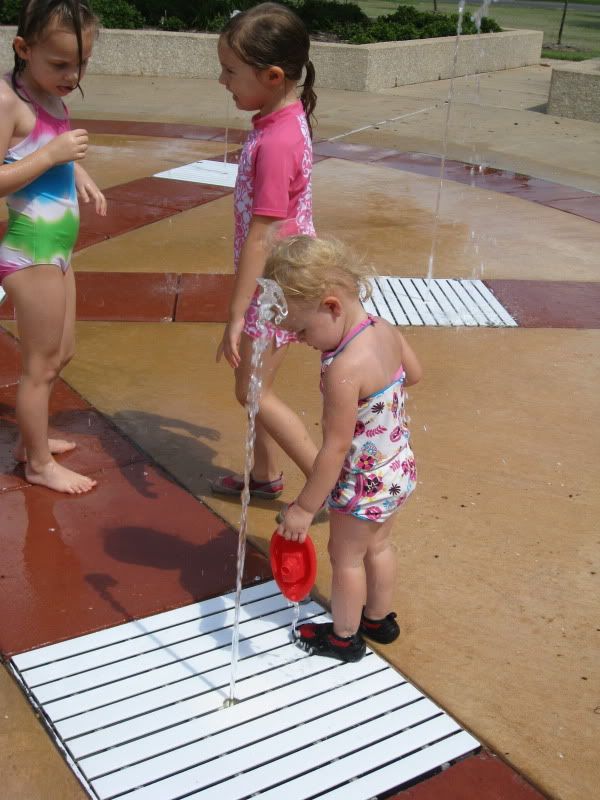 We all know that Blythe doesn't have much hair, but what little hair she does have sure can have a mind of its own!
We had a great Tuesday, hope you did too!